Rust-Oleum Projects
Aztek Airbrushed Green Holiday Glass Coasters
Tools & Supplies:

Spray Mount Repositonable Adhesive
Aztek Airbrushed Green Holiday Glass Coasters
Project designed and created by Gloria Uhler at Domestic-Divaonline.com for The Testor Corporation
Materials Required:
Tools
Testors Aztek Airbrushable Acrylic Paint - #9446 Opaque Red, #9451 Opaque Green, #9442 Opaque Yellow, #9440 Opaque White
Testors' Aztek Airbrush
Testors' Aztek Paint cups
Testors' Hobby Knife
Supplies
Clear vinyl pads ½" – four for each coaster – Home Depot
Glass Coasters from www.Glasscoasterstore.com
Spray Mount Repositionable adhesive
Stencils online at FreeStencilGallery.com
Miscellaneous
Paper towels
Painter's tape
Rubbing alcohol
Card stock
Helpful Hints
Allow all paint to dry between steps.
Protect areas not being painted from accidental overspray.
Project Steps
Step 1
Download and print the holiday stencils on card stock. Cut them out with a hobby knife.
Step 2
Spray the back of the stencils with adhesive.
Step 3
Remove the rubber feet on the four edges of each glass tile with a craft knife. Rid the glass of any remaining adhesive with rubbing alcohol. Do not use glass cleaners.
Step 4
Mix a little yellow paint with the green to get a lime color. Add white and a bit of red to achieve the pea green color. Set aside.
Step 5
Mix a bit of green to the red paint to achieve the dark crimson color. Set aside.
Step 6
Place the reindeer adhesive side down on a glass tile. Airbrush the image white.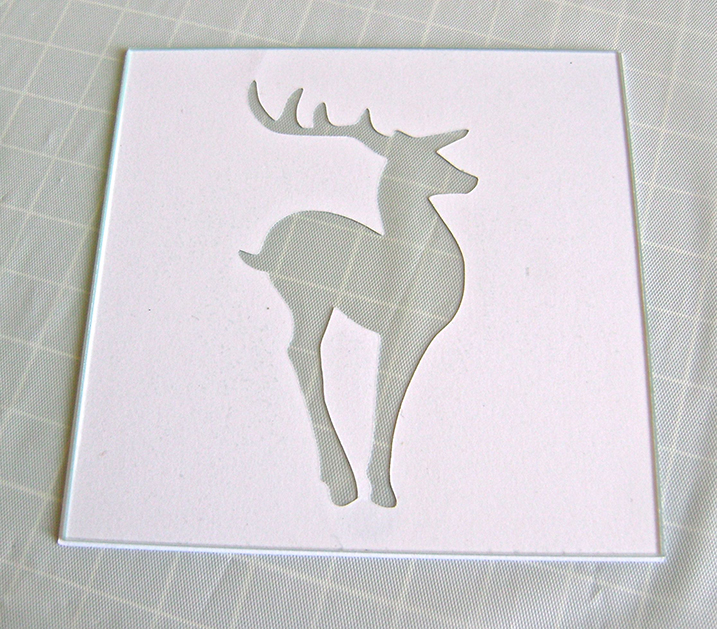 Step 7
Place the snowflake stencil on a glass tile and airbrush it white.
Step 8
Set the wreath stencil on a glass tile. Cover the bow with tape. Airbrush the leaves white.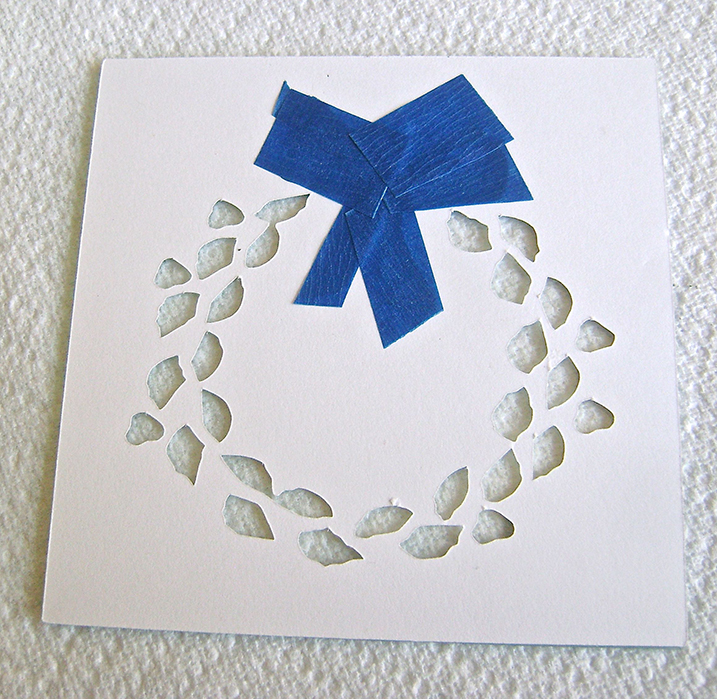 Step 9
Mask off the star and place the tree stencil on a glass tile and airbrush it white.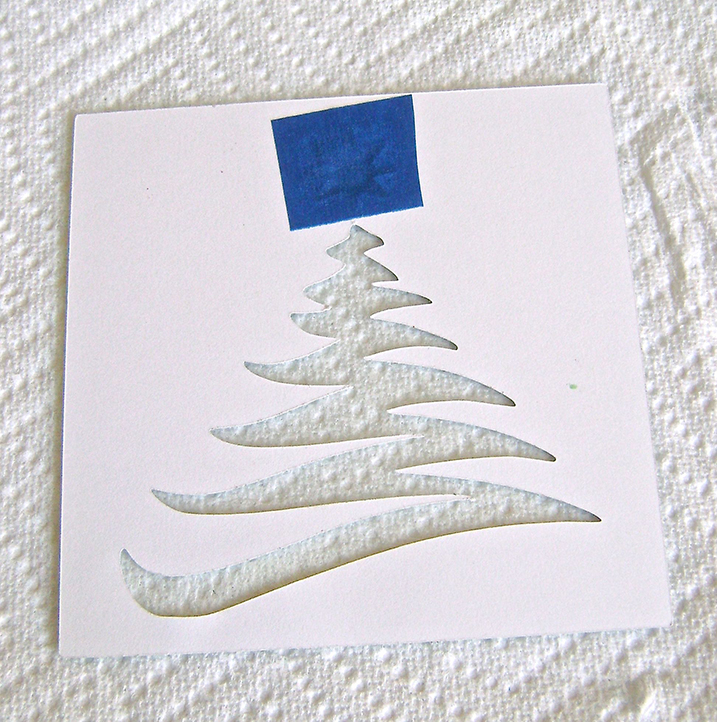 Step 10
Remove the star mask and cover the tree. Airbrush the star with yellow paint lightened with white.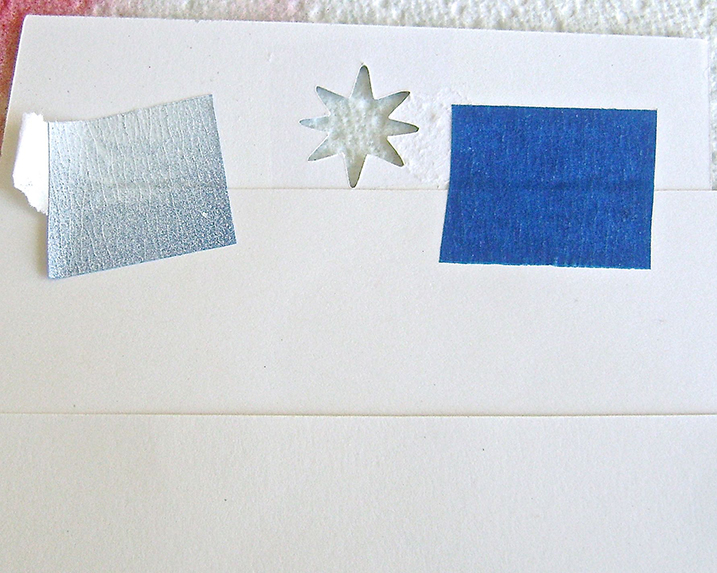 Step 11
Remove the tape from the wreath bow. Cover the leaves and airbrush the bow with the crimson color.
Step 12
Remove the stencils from the glass.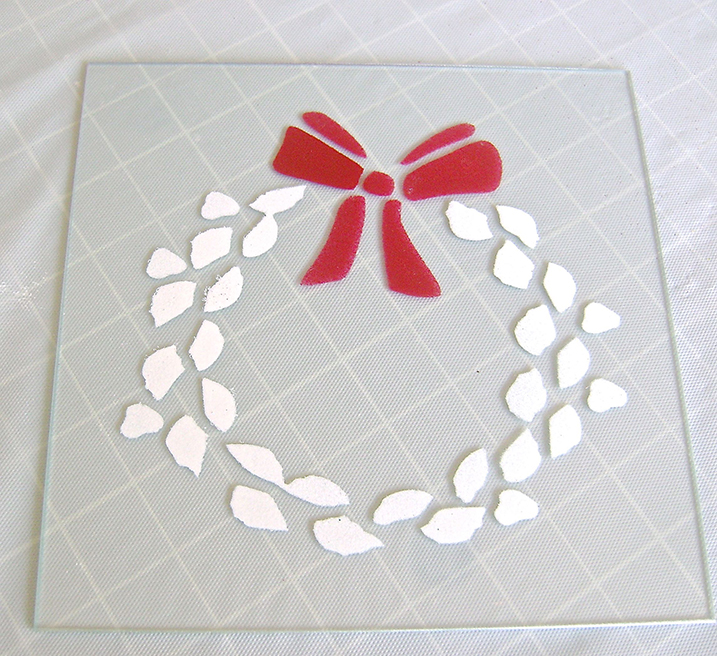 Step 13
Arrange the tiles on your work surface with the painted side up. Airbrush all four with two or three light coats of the pea green color.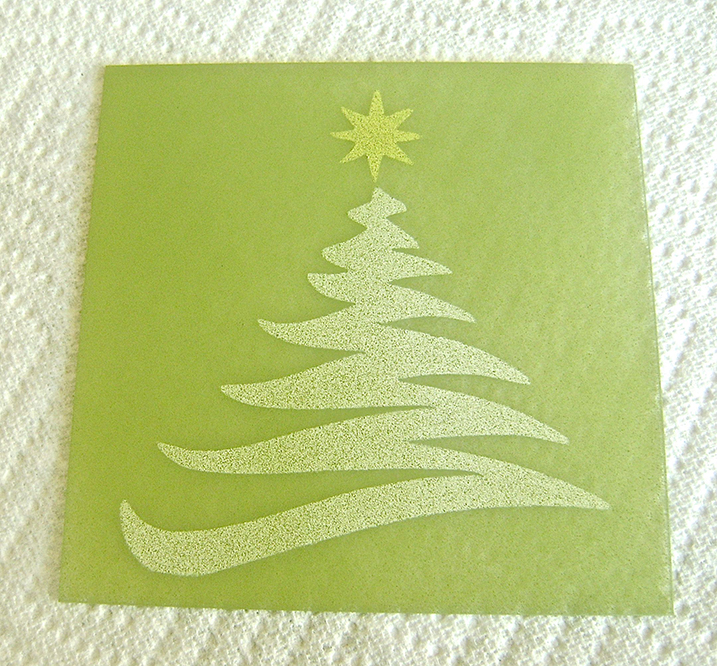 Step 14
Allow the paint to set overnight. Place clear pads on the four corners of each coaster.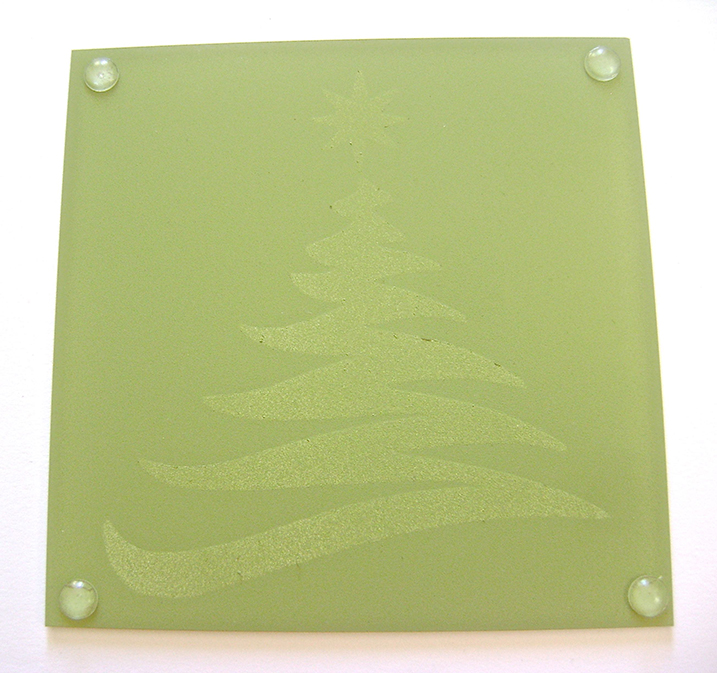 Tip: Do not immerse the coasters in water. If cleaning is necessary, wipe a damp sponge across the unpainted surface.