Rust-Oleum Projects
Aztek Airbrushed Jingle All The Way Canvas
Tools & Supplies:

Scotch Spray Mount Repositionable Adhesive

Suede Studded Fashion Cord
Aztek Airbrushed Jingle All the Way Canvas
Project designed and created by Gloria Uhler at Domestic-Divaonline.com for Testor's Corp.
Supplies:
At Testors
Aztek Airbrush & compressor
Aztek Paints - 9482 Mocha, 9440 White
Hobby Knife
Miscellaneous
Darice suede, studded fashion cord
Red alcohol marker
24" x 12" canvas
Card stock
Repositionable stencil adhesive
Hot Glue Gun
Red metal bells
toothbrush
Snow-Tex
note: Protect your work surface and all areas not being painted. Always allow paint to dry completely before moving to the next step.
Project Steps
Step 1
Mix White with Mocha paint to achieve a medium shade of tan.
Step 2
Airbrush the canvas with your color blend including the side edges.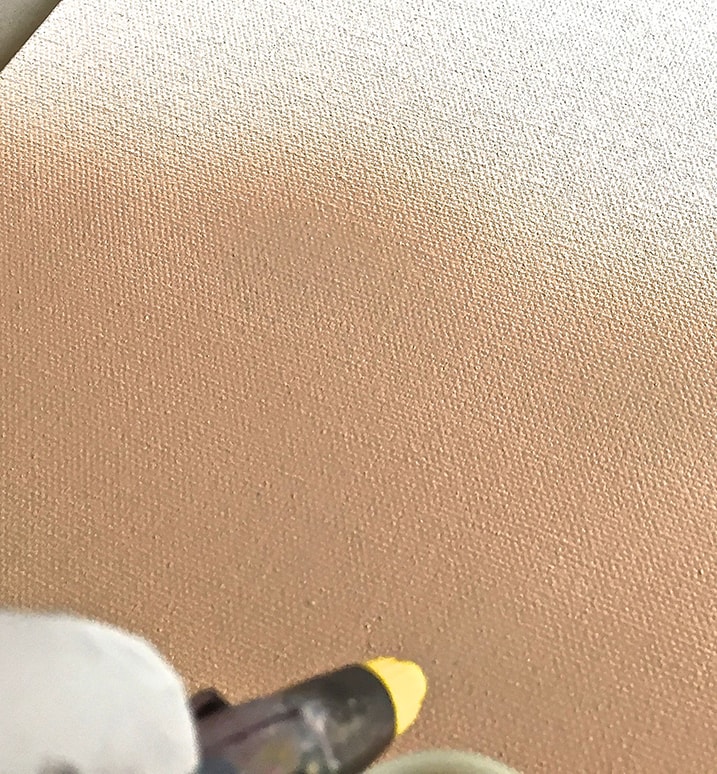 Step 3
On your computer, create the words "Jingle All The Way" with a fun font. Nanum Pen Script was used for this project. Arrange the words, curving them as desired. The words should be large enough to stretch across most of the 24" canvas. Print out the message on card stock. It will require two pages, as the type will be too large for one. Cut out the letters with a hobby knife or a stencil-cutting machine.
Step 4
Spray adhesive on the backside of the stencils. Arrange the stencils on the upper portion of the painted canvas. Mask everything but the words.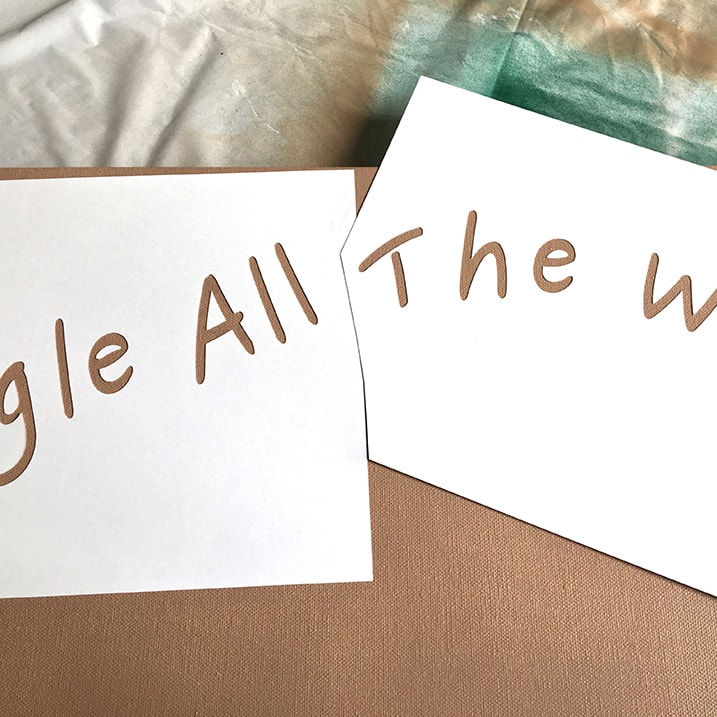 Step 5
Airbrush the stencils with white paint.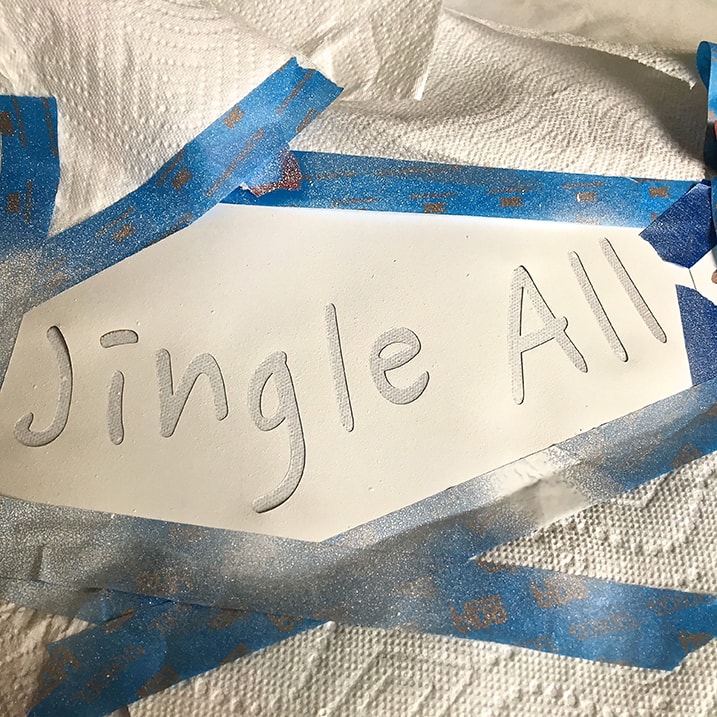 Step 6
With a glue gun, attach the suede ribbon following the line of the message.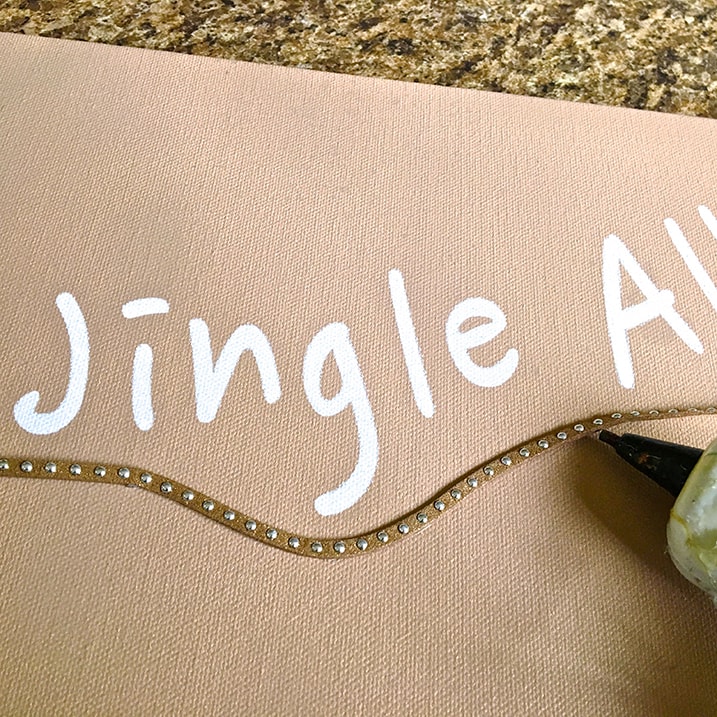 Step 7
Hot glue metal bells along the edge of the ribbon.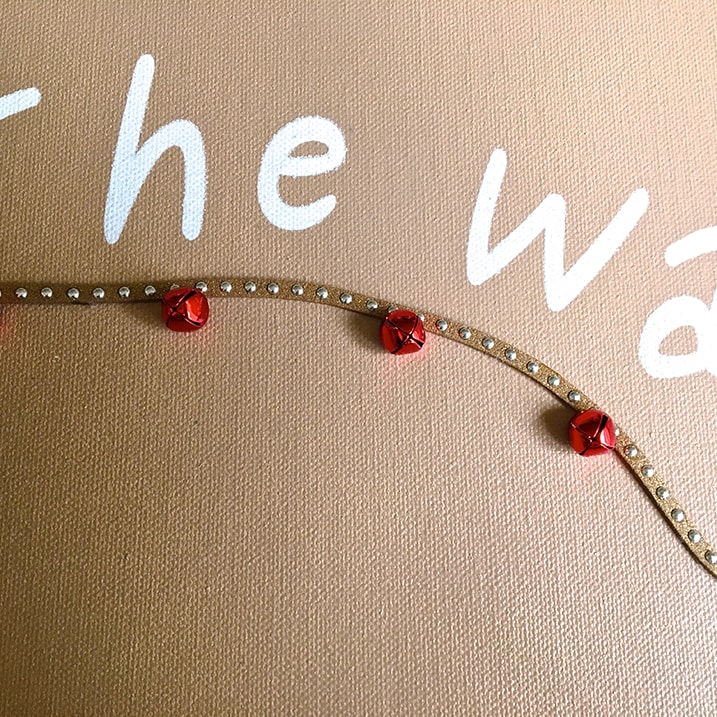 Step 8
With a craft stick, add Snow-Tex to the bottom edge of the canvas.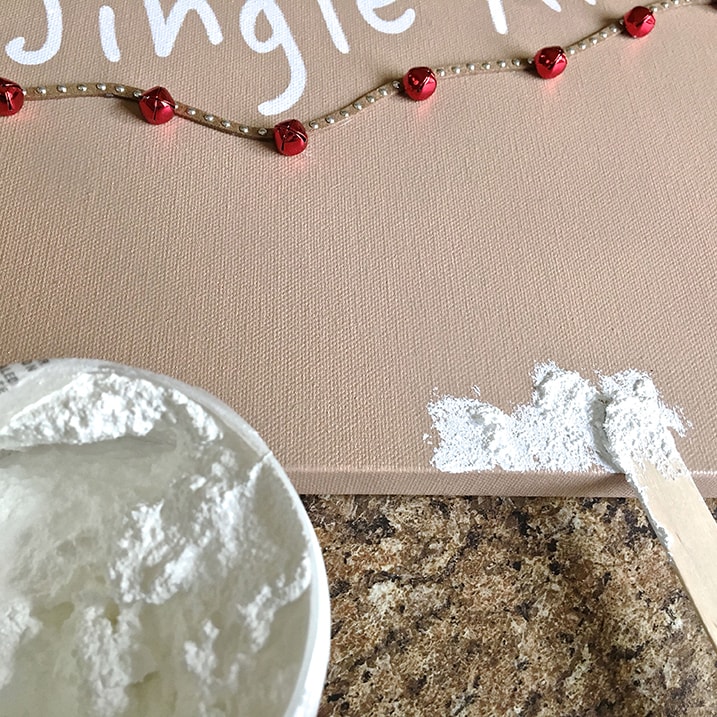 Step 9
Pour white paint in a small container. Dip an old toothbrush in the paint then blot it on a paper towel. With a gloved finger, flick the bristles to splatter the canvas with bits of paint.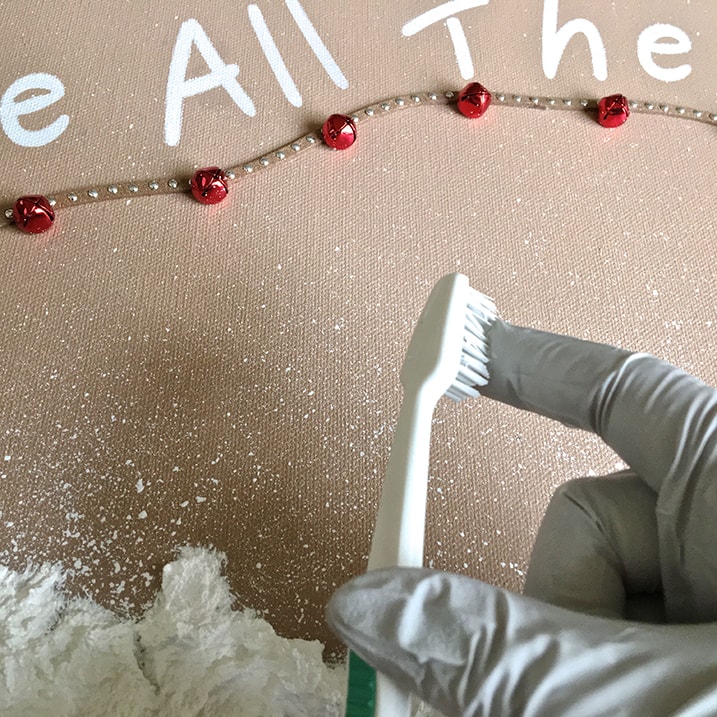 Step 10
Outline the letters with a red alcohol marker.