Rust-Oleum Projects
Tabletop Butterfly Garden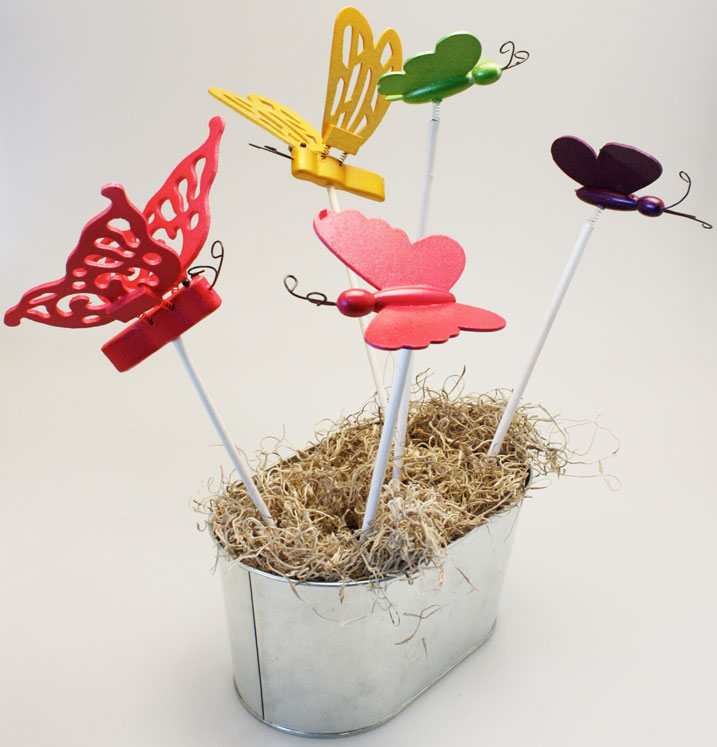 Instructions:

Spray butterfly stakes with Testors Flat White Enamel Paint. Let Dry.


Mask off stake portion before painting butterflies.


Spray butterflies with Testors Spray Lacquer (multiple colors to choose from). Let dry.


Once dry, use Testors Acrylic Paint Markers (Black) to draw eyes, antennas, and designs on the butterflies.


Repeat previous step to all of the butterflies.


Cut foam block to fit snugly inside of the tin.


Place butterfly stakes in the foam block, varying the heights.


Cover exposed foam with Spanish moss.
"Designed and Created for Testors by Domestic-Divaonline.com