Rust-Oleum Projects
Chalkboard Lids for Spice Jars
Tools & Supplies:

Small glass jars with lids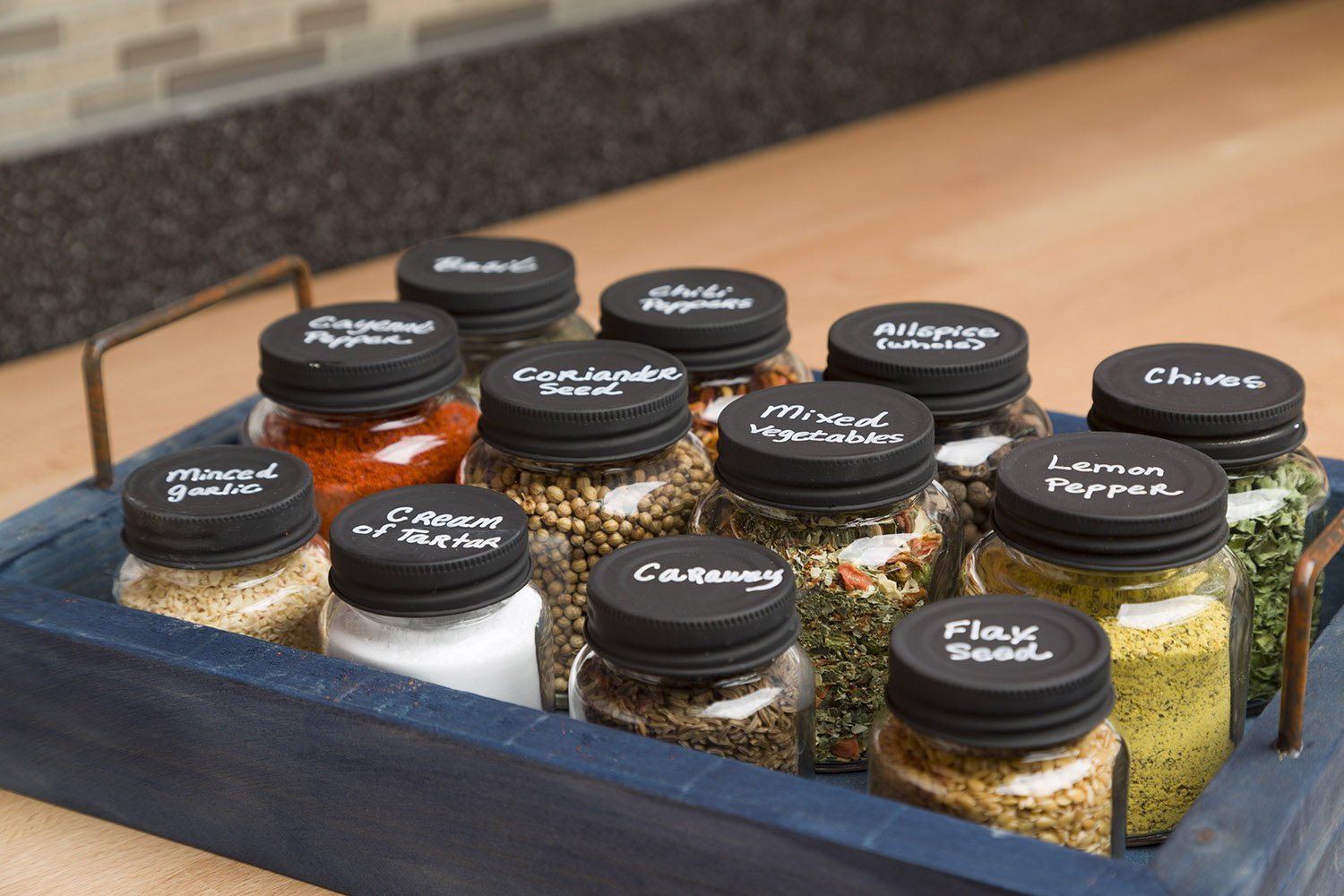 Organize your spice jars with temporary labels using chalkboard paint from Testors. Keep them all in one place using a crate personalized in your favorite color.
Steps:
Take a wooden tray and using a paint brush, brush on the Blue Acrylic Wash over the wood areas. Let dry.
Take the lids off of the glass jars. Spray paint the tops with the chalkboard paint. Let dry.
Using a chalk pen, write the name of the spice on each painted lid.
Add your spices to the jars and put in the painted tray.