Rust-Oleum Projects
Chalkboard Baby Nursery Sign
Tools & Supplies:

Drop Cloth or Kraft Paper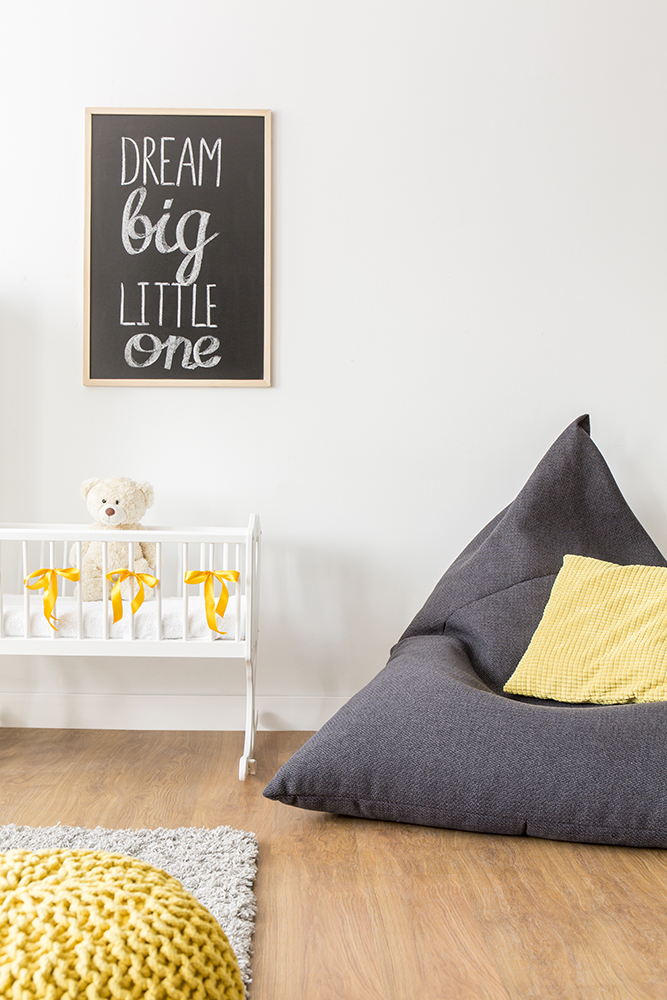 Step 1:
Disassemble the picture frame and make sure the glass is clean and thoroughly dry.
Step 2:
Shake the can of chalkboard paint for 1 minute after the mixing ball begins to rattle.
Step 3:
Over a drop cloth or Kraft paper, spray one side of the glass with Chalkboard Spray Paint following the directions on the can. Spray on 2-3 light coats of paint a few minutes apart.
Step 4:
Let the chalkboard paint cure for 24 hours.
Step 5:
Prep the chalkboard surface by rubbing chalk over the entire chalkboard area and then erasing clean.

Step 6:
Reassemble the picture frame and add your personalized message.