Rust-Oleum Projects
Love Blocks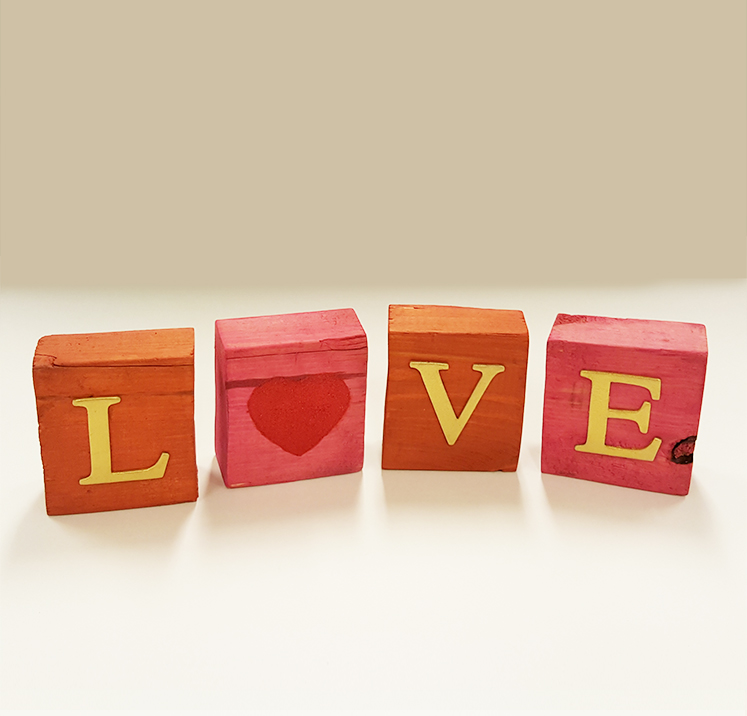 Purchase wood blocks, wood letters and stencils.

If sanding is necessary, try Testors 8802MT Sanding films.

Prep wood blocks and letters by wiping clean. Wear gloves to prevent oils from fingers or fingerprints.

Stain two wood blocks with Acrylic CreateFX 79402 Barn Red. Stain two additional wood blocks with Acrylic CreateFX 79404 Redwood. Set aside and a

llow stain to dry. Follow drying instructions on bottle.

Paint wood letters with Testors Craft Acrylic 292496A Metallic Gold Paint. Allow paint to dry.

Glue letters to blocks using Testors 3503X extra fast drying wood cement. Let dry.

If desired, use a stencil to create a heart outline on a block using Testors Enamel 2503 Marker in Gloss Red.

Fill in heart using Testors Craft 297522 Glitter Burst Red Rocket Paint. Allow to dry.

Display.