Rust-Oleum Projects
Personalized Chalk Board Mug
Tools & Supplies:

Protective gloves & eyewear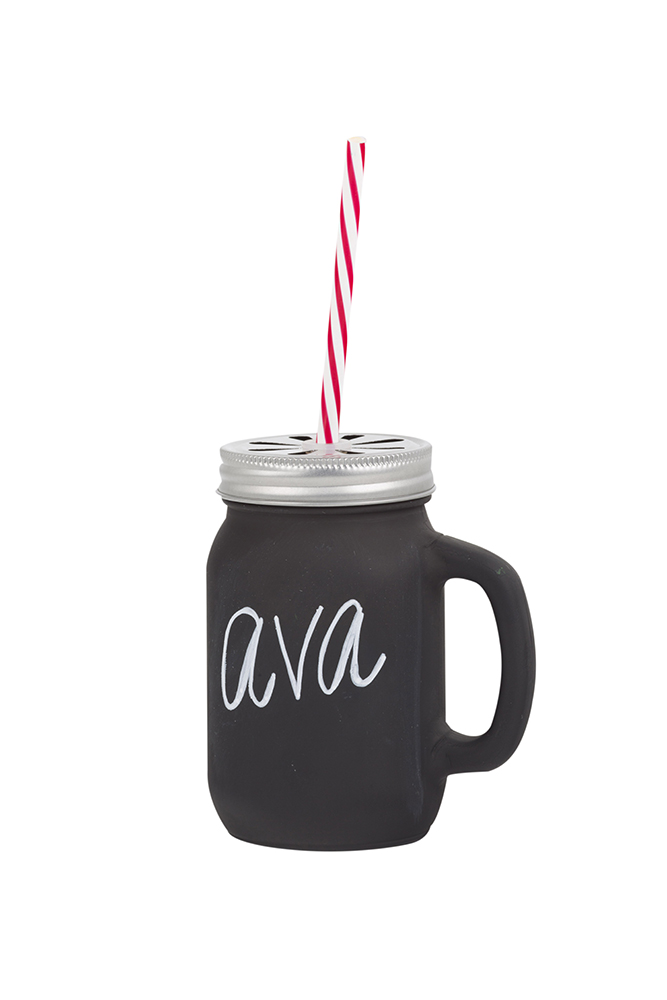 No one will lose their glass again! Personalize your party with erasable names on drink mugs using Testors Chalk Board Spray. Create a lasting party favor for each of your guests.

PREPARE: Start with a plain glass mug. Make sure it is washed and dried thoroughly. Shake the can of chalk board spray vigorously until well mixed.
APPLY: Using a back-and-forth motion, lightly spray the dry glass mug on a drop cloth to catch overspray. Spray in light coats until the entire mug is covered with the chalkboard spray paint.

FINISH: Let dry for at least 24 hours. Prepare surface by rubbing side of chalk on entire surface and erase.