Rust-Oleum Projects
Testors Gloss Spray Paint & Enamel Markers Repurposed Globe Project
Tools & Supplies:

Stencils (If Needed) & Stencil Adhesive

Protective gloves & eyewear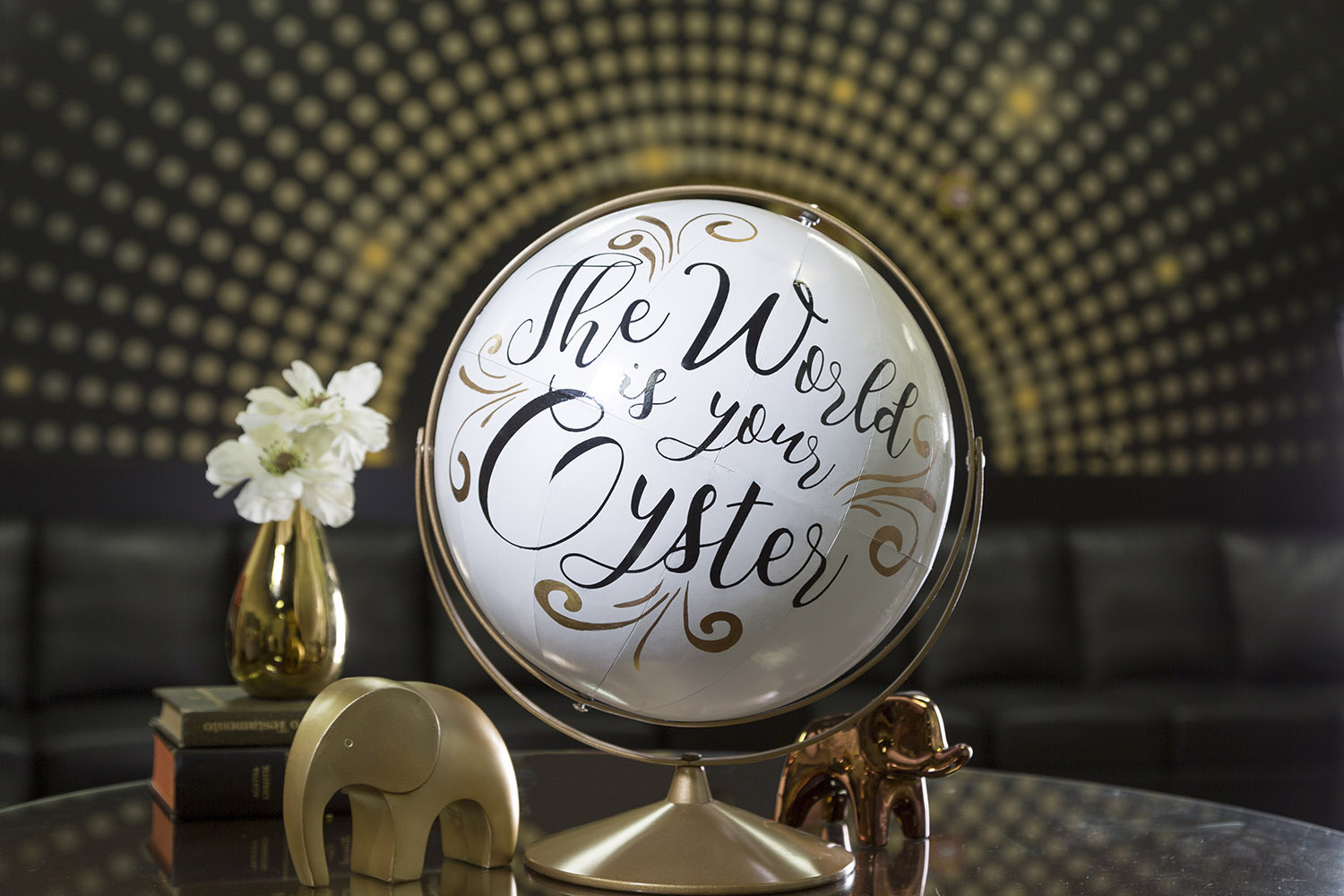 Testors spray paint and enamel markers help create a beautiful masterpiece from a repurposed globe. In just a few quick steps, you'll have a great piece of décor certain to be a conversation starter.

PREPARE:
Make sure work surface is thoroughly clean and dry. Remove globe from stand, if possible, or tape off areas of the globe you do not want to paint.

APPLY:
Over a drop cloth and using slow, sweeping motions, spray the globe with the enamel spray paint until completely covered. Overlap each pass for best results. Let dry for one hour. Using the markers, draw in your wording and design accents. If using a stencil, adhere stencil to the globe with stencil adhesive. Using Testors Enamel Markers, fill in the stencil until fully covered.
FINISH:
Remove stencil, if used, and let dry for 1 hour.