Rust-Oleum Projects
Reversible Spring / Summer Sign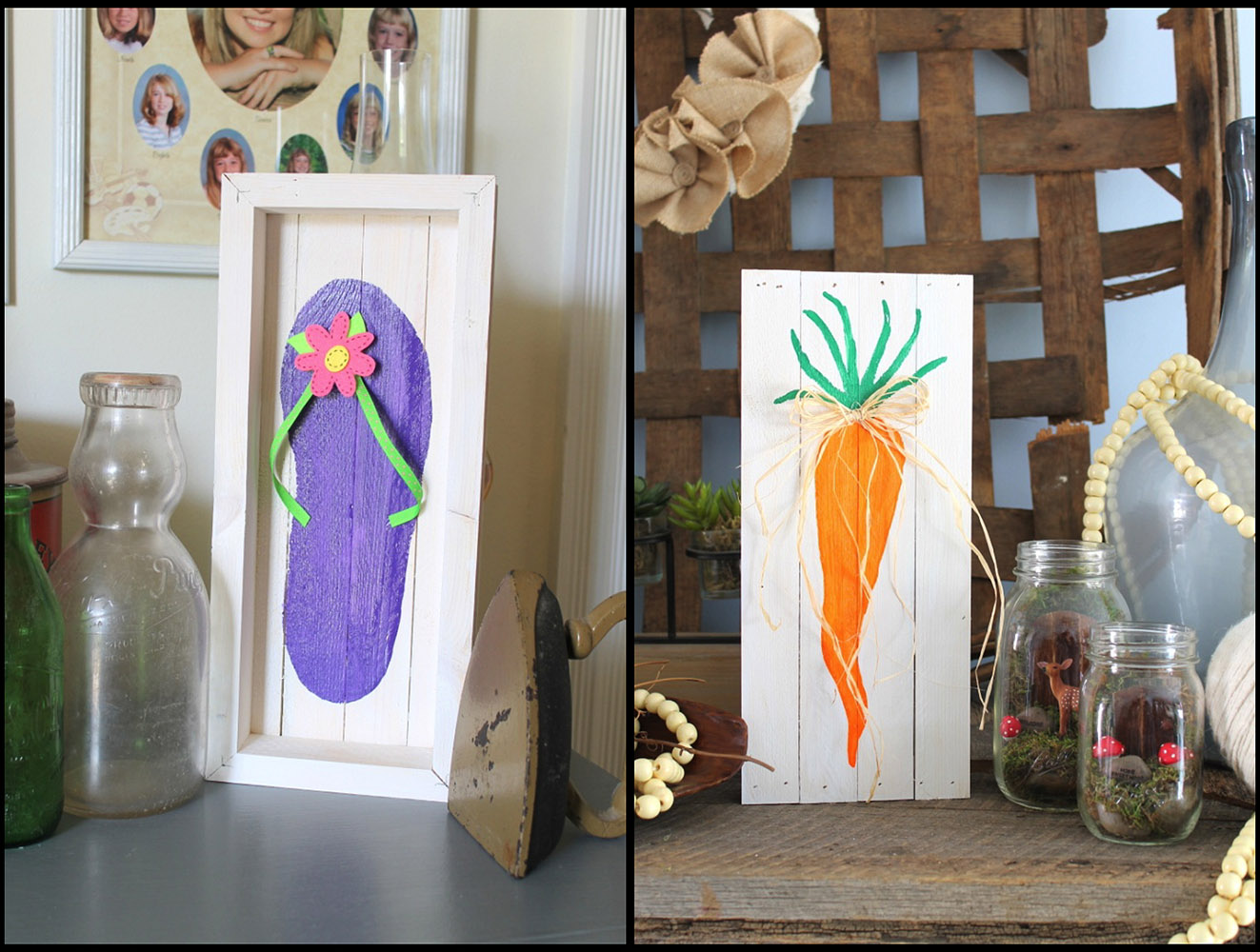 Flip from spring to summer with this DIY decor. A springtime carrot reminds you of your freshly planted garden, while the flip-flop tells of your trips to the beach.
Supplies

Testors Craft Brush-On Paints – 292430A White Matte
Testors Ultra Gloss – 307171 Orange, 307173 Green, 307179 Purple
Small Paint Brush
Pallet Wood Box
Raffia
Ribbon
Felt Flowers (https://www.consumercrafts.com/store/details/catalog/kids-felties-felt-stickers/flt-1001)
Hot Glue Gun
Hot Glue
Pen
Carrot Image ( http://www.thecountrychiccottage.net/wp-content/uploads/2017/03/carrot.pdf)
Flip-Flop Image (http://www.thecountrychiccottage.net/wp-content/uploads/2017/03/flip-flop.pdf)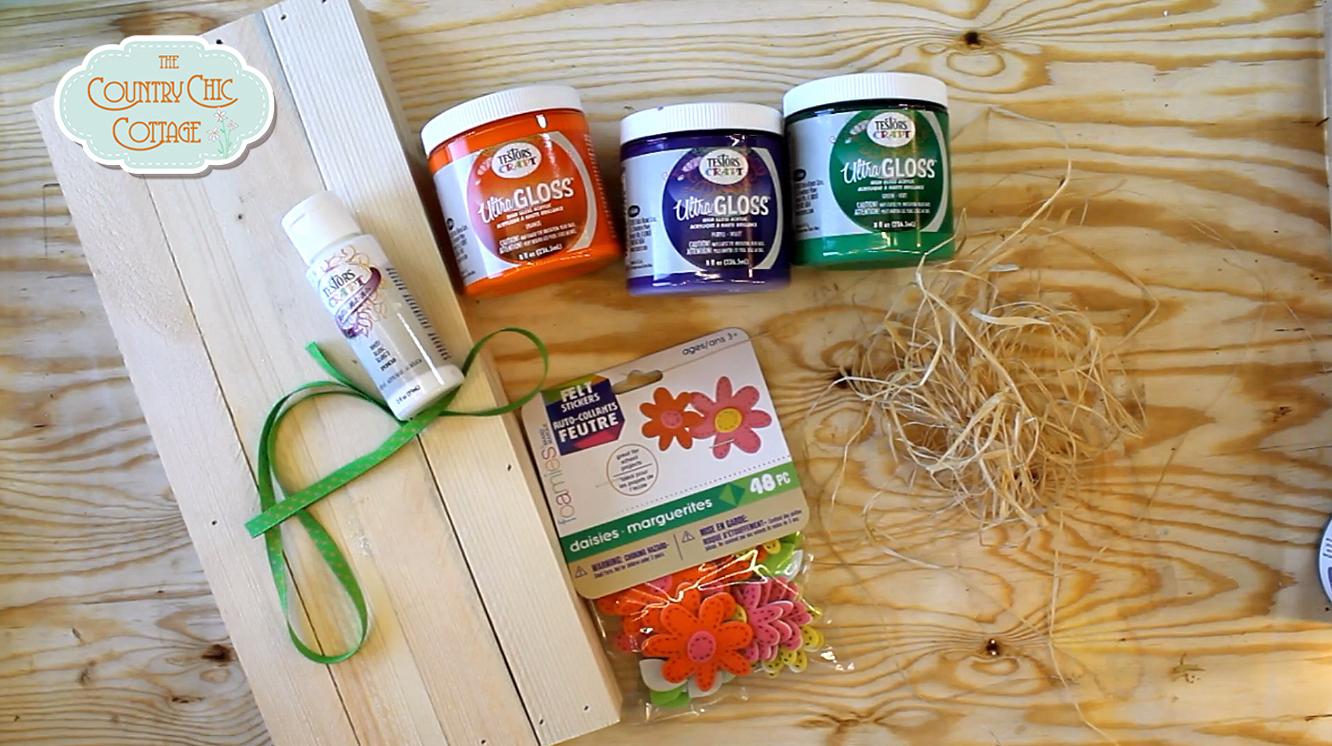 Project Steps
Step 1
Paint the wood box, on all sides, with Testors matte white craft paint.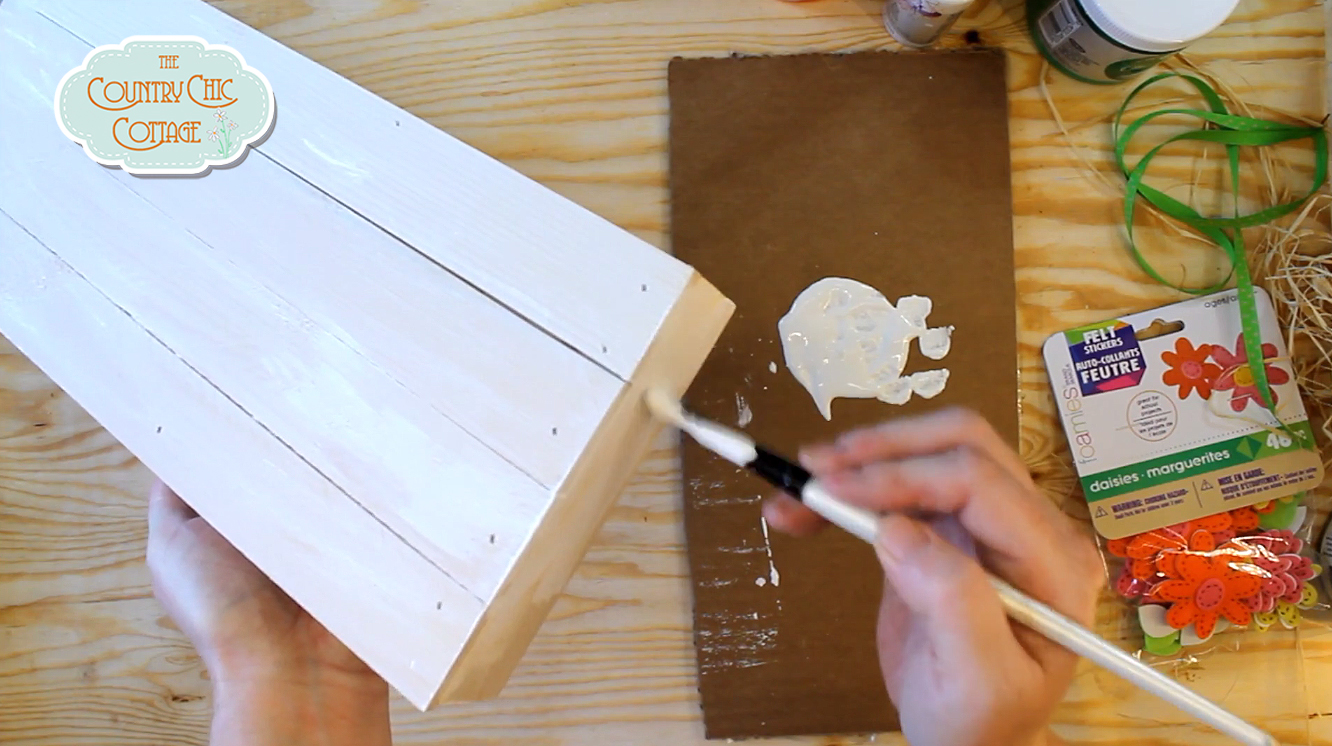 Step 2
Trace the carrot image on one side and the flip-flop image on the other side. Use a pen so that the wood is indented slightly. Note: Only the carrot shape was traced. The tops are painted freehand. Only the flip-flop outline was traced.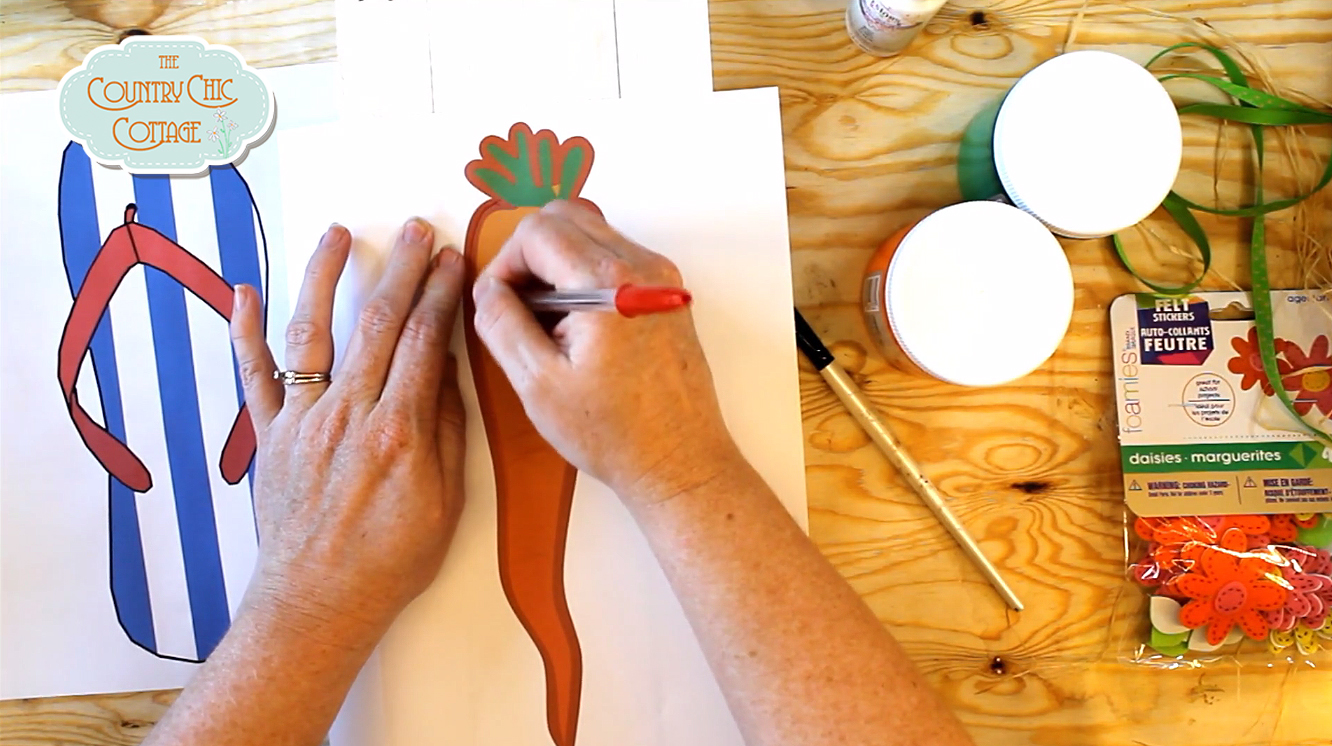 Step 3
Paint the traced shapes with Testors Ultra Gloss. Freehand paint the carrot tops. Let Dry. Paint the Flip-flop side.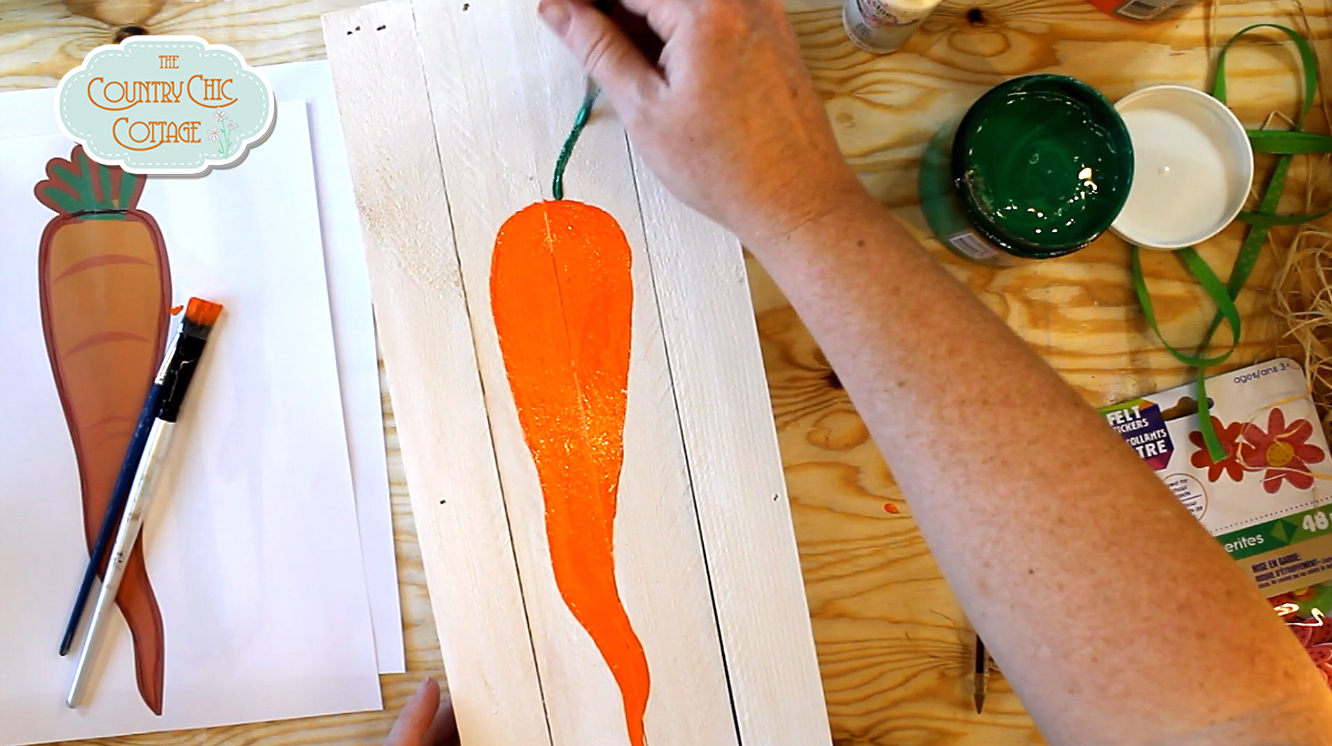 Step 4
Add a raffia bow to the carrot. Add a ribbon and flower to the flip-flop.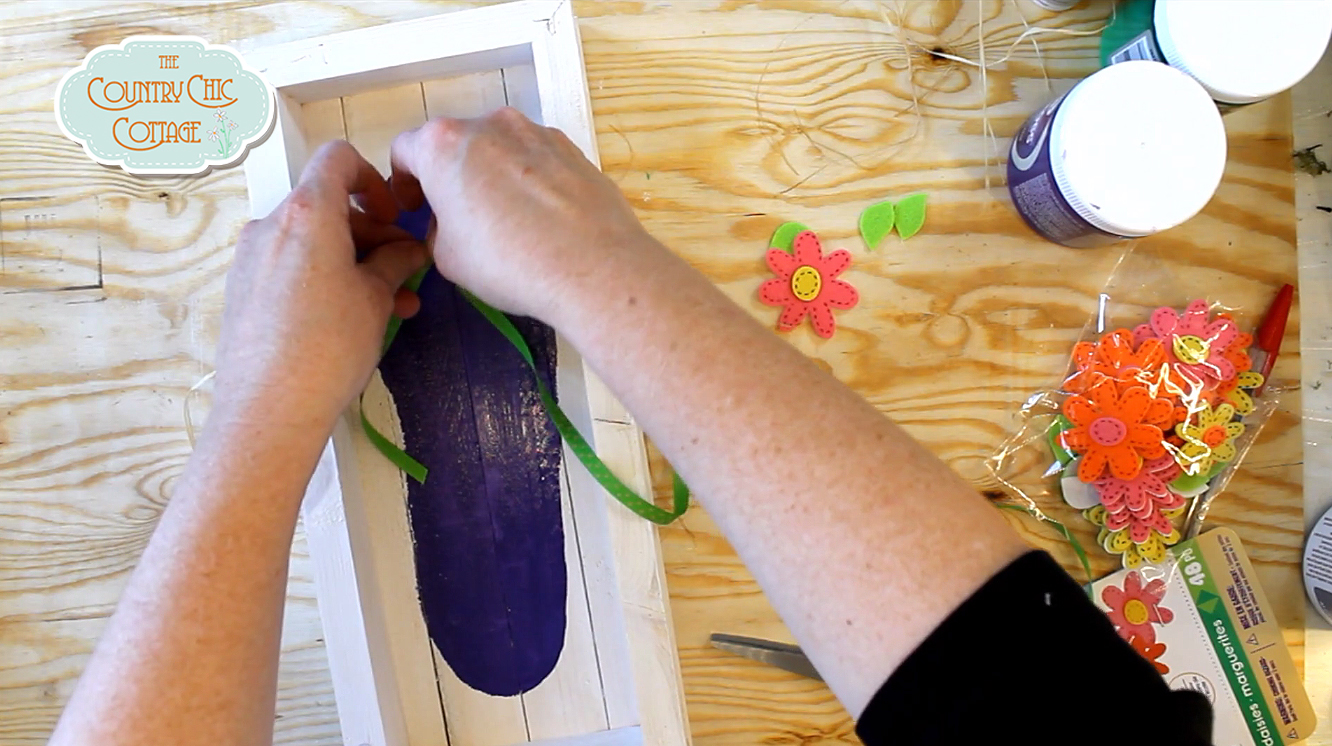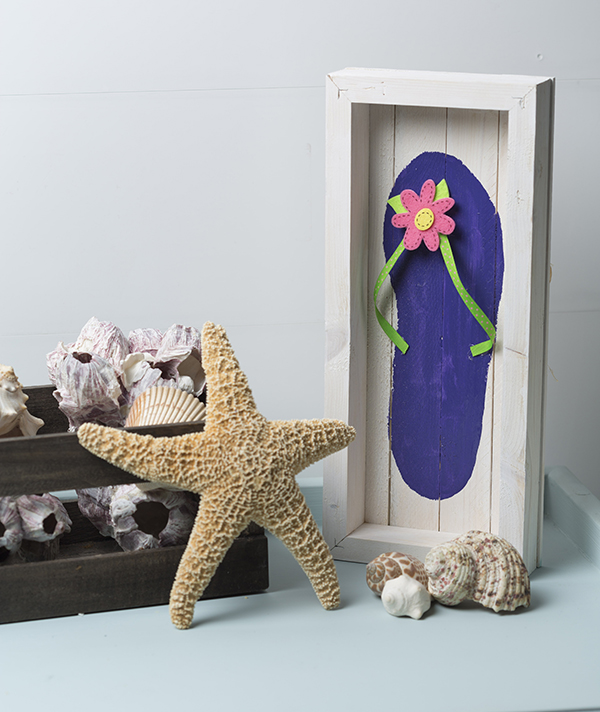 Project creation and photography by Angie Holden of The Country Chic Cottage. For full tutorial on The Country Chic Cottage, click here.