Rust-Oleum Projects
Thankful & Blessed
Thankful & Blessed
Designed for Testors by Donna Budzynski from Donna J. Designs at https://donnajdesigns.blogspot.com
Materials Needed:
Testors Craft Paint
French Vanilla
White
Orange
Stop Sign
Ruby
Avocado
Turquoise
Sunshine
Earthy
Brownie
1 – 16" X 20" Wood Panel
1 – Pack of Creative Paperclay®
Gesso
Testors Paint Brushes
Project Steps
Step 1
Lightly sand board and apply gesso to whole board and let dry.
Step 2
Sketch out your design onto board.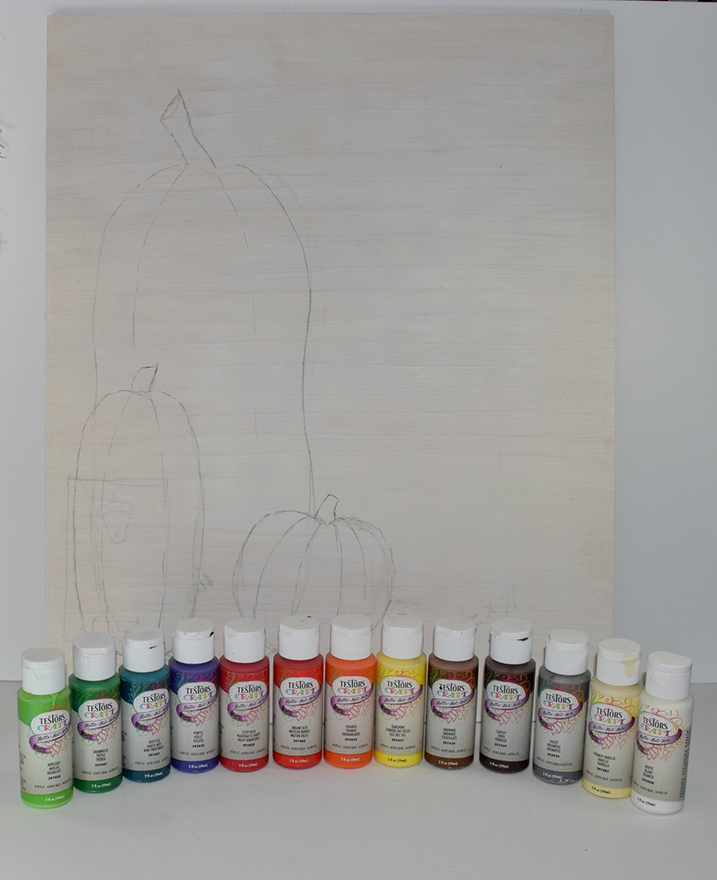 Step 3
Start applying Creative Paperclay® to fill in design.
Step 4
Once filled in start to add details. Stems, lines, bumpy areas. Let dry.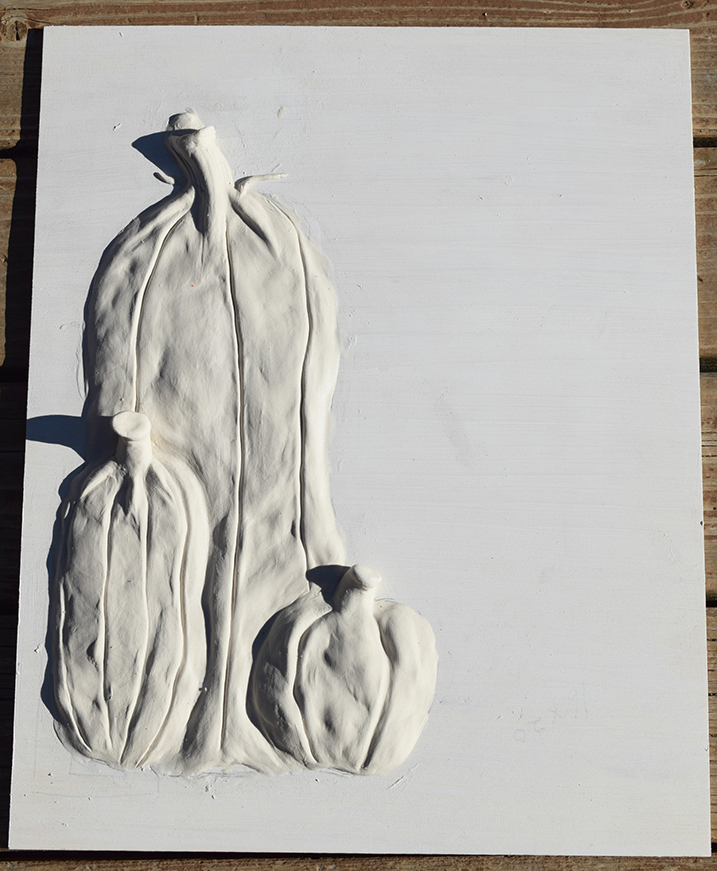 Step 5
Once dry, if any cracks occurred fill them. You can learn more about Creative Paperclay® here at www.creativepaperclay.blogspot.com
Step 6
Lightly sand pumpkins with a fine sandpaper and dust off.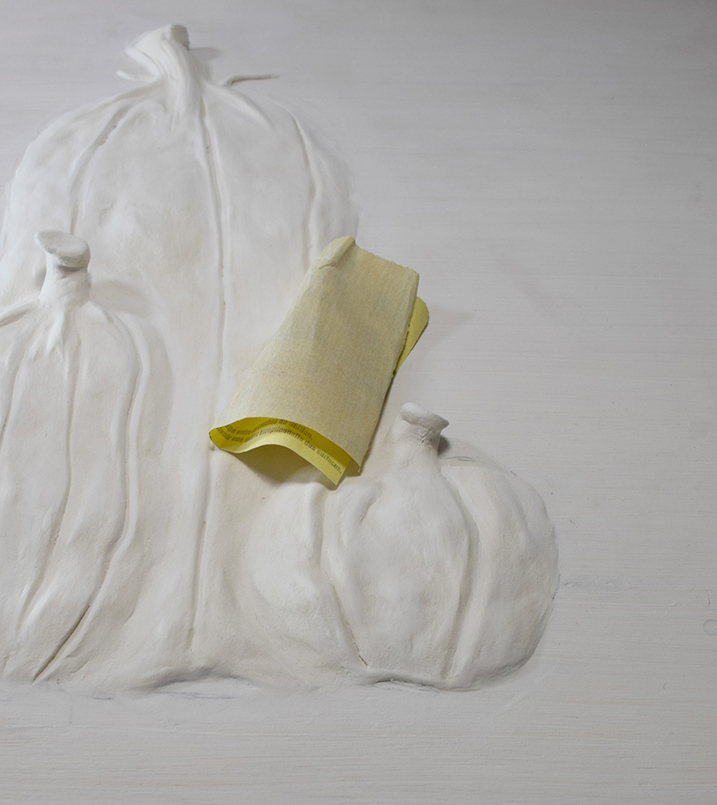 Step 7
Paint background with a basecoat of French Vanilla. Start layering colors over the French Vanilla using stencils, pouncing paper towels into paint and then onto board. Paint pumpkins Orange and stems Avocado.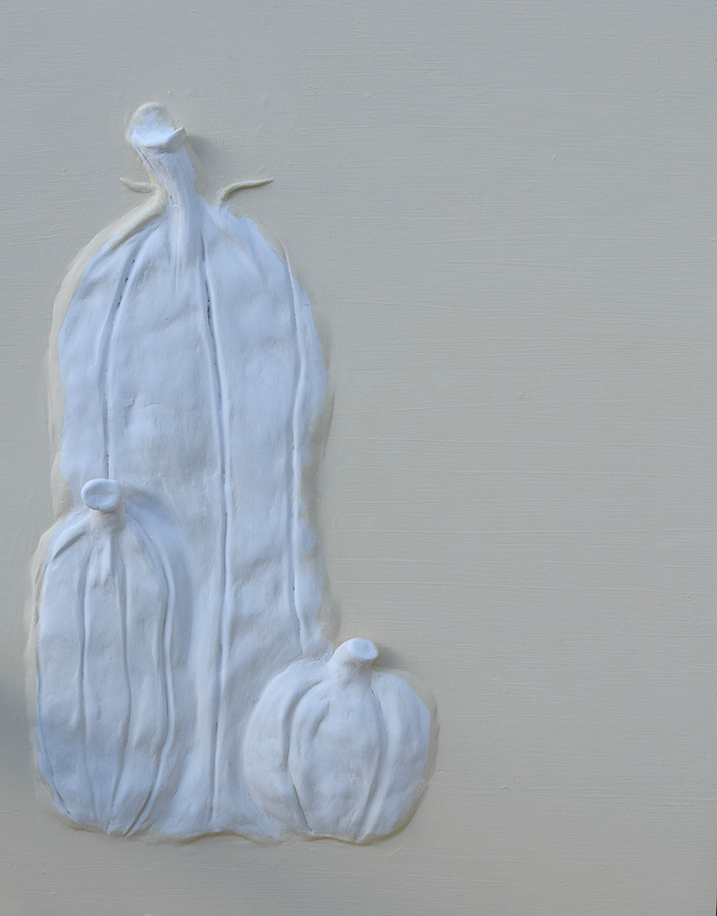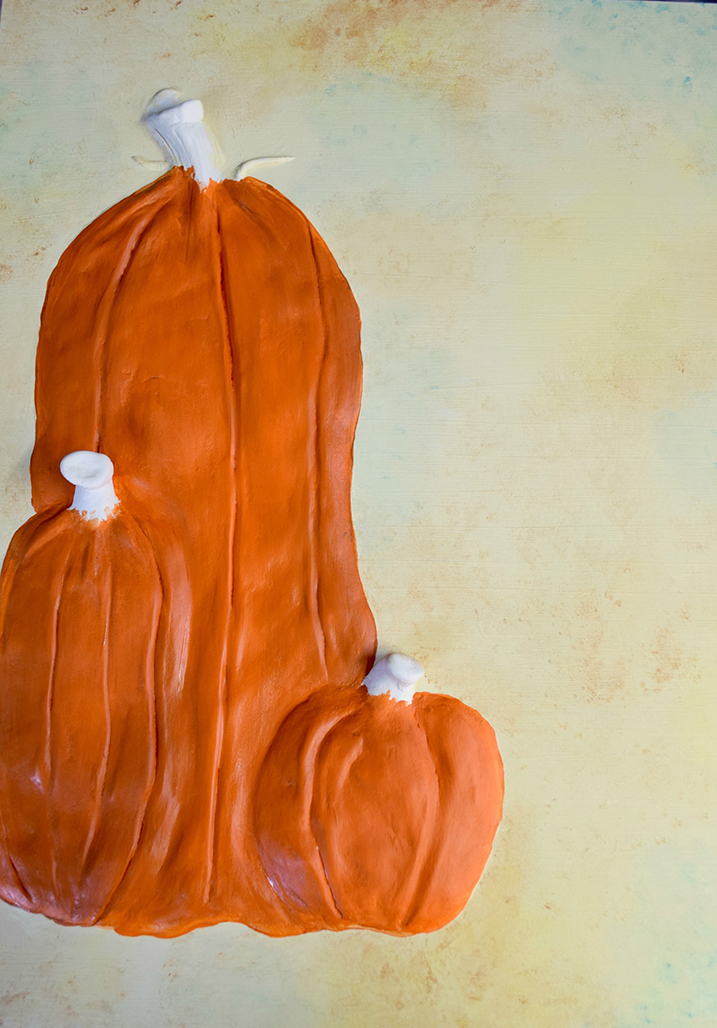 Step 8
Using your handwriting or computer generated letters transfer saying onto board using Saral transfer paper.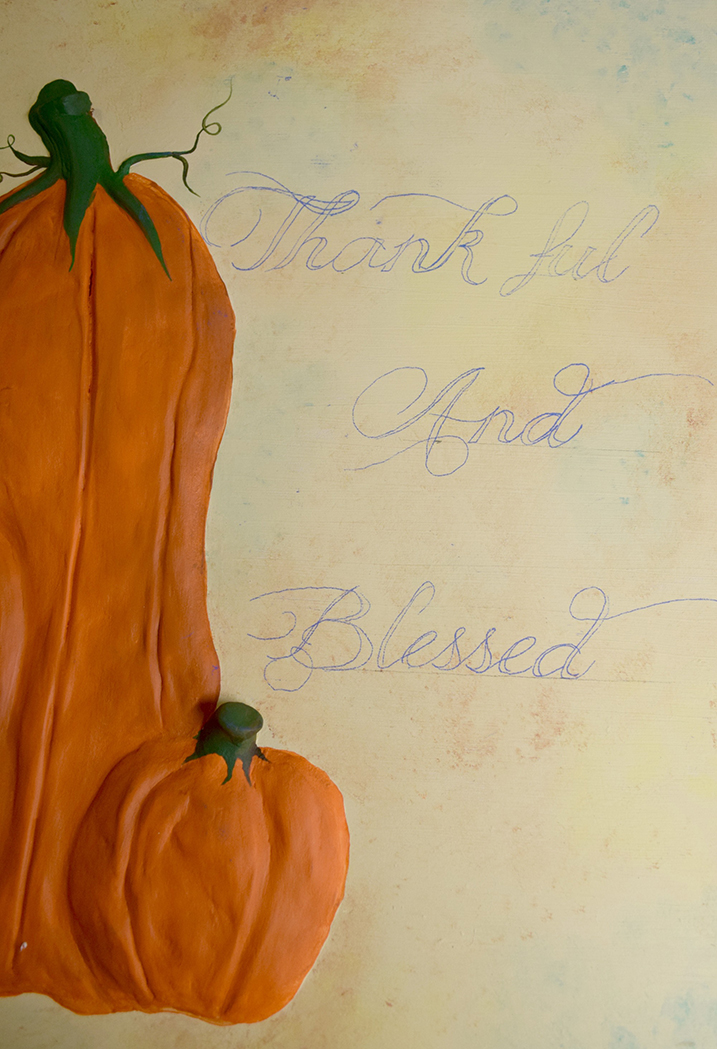 Step 9
Paint saying using the color Brownie.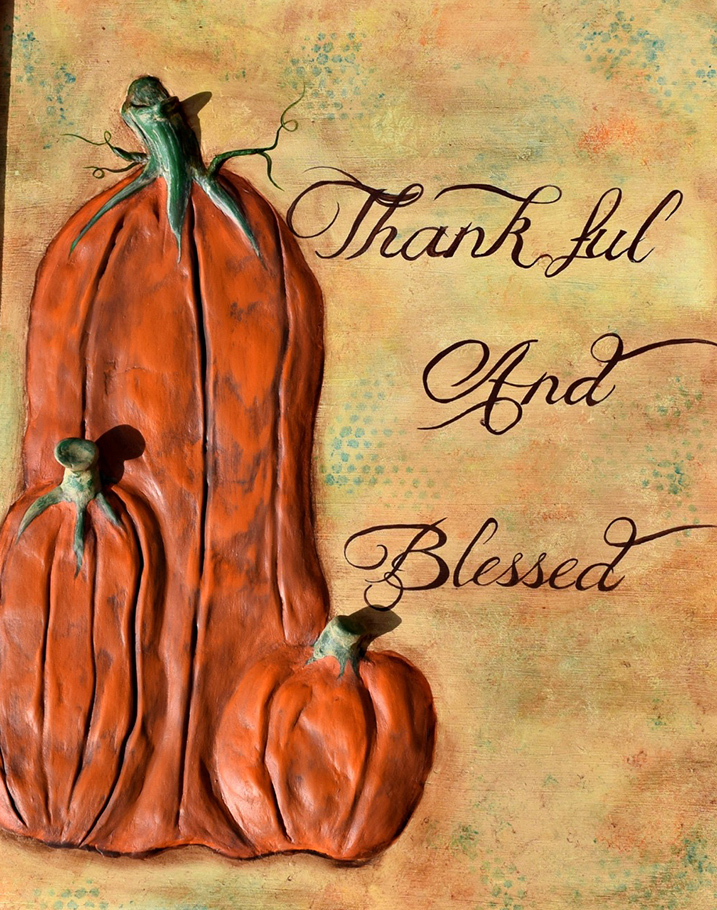 Step 10
Add shading to pumpkins and stems, add more color to background as desired.
Step 11
Frame – optional. I used cut down pallets to frame for a more rustic look.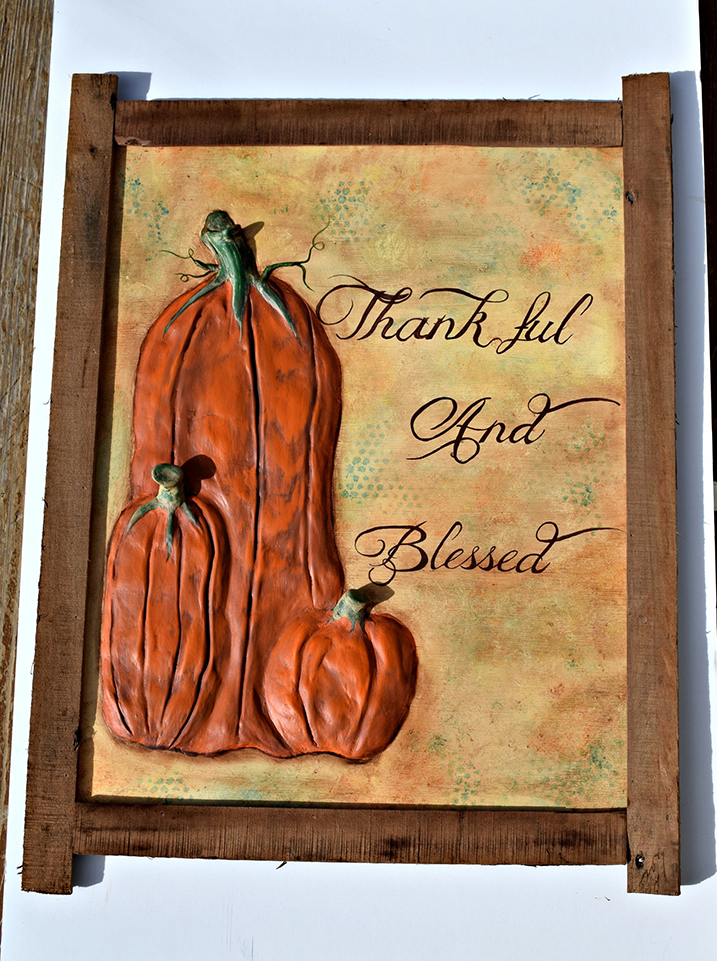 Step 12
Varnish with your favorite varnish.