Rust-Oleum Projects
Pyramid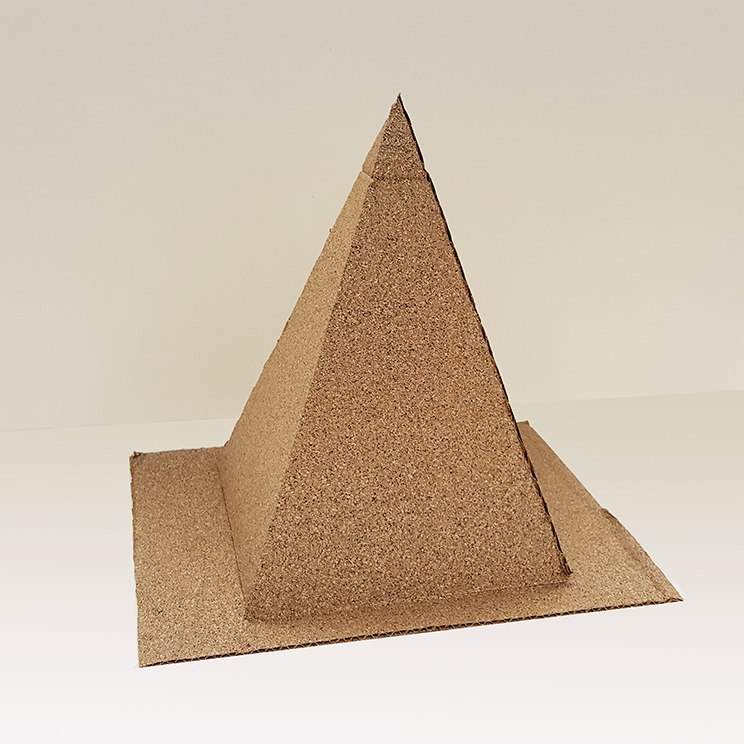 Instructions:
Cut out four triangular foam board pieces that are each 8" wide at the base and 12" tall.
Cut a piece of foam board that is 14" square.
Glue the sides of all four triangles together to form a pyramid shape. Allow to dry.
Glue the bottom of the pyramid onto the middle of 14" foam board piece.
Spray pyramid and base with Testors CreateFX Textured Spray in Sand. Allow to dry. Spray additional coats as needed.