Customer Project
Child Name Blocks Project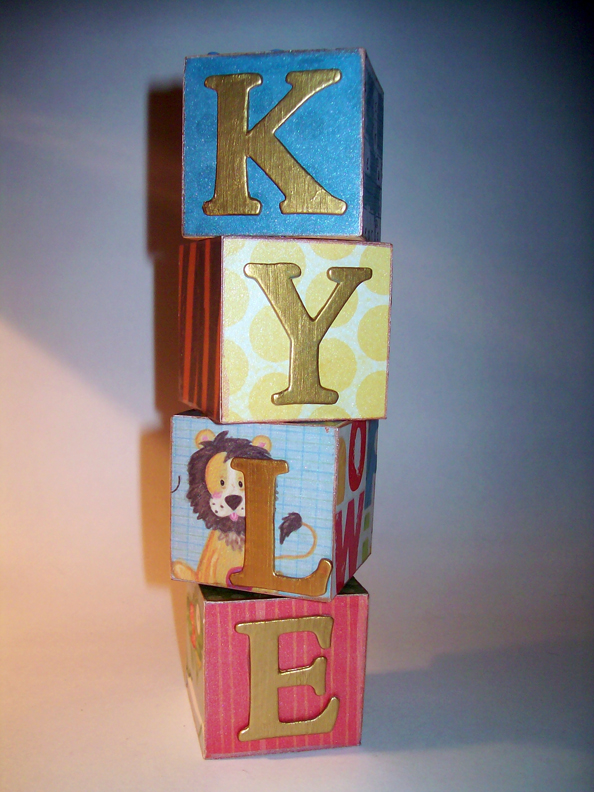 Purchase wood blocks and wood letters (or stencils).

Prep wood blocks & letters by wiping clean. Wear gloves to prevent oils from fingers or fingerprints.

Spray blocks & letters with a coat of Testors 1237T primer. Allow primer to dry. Follow drying instructions.

Mask areas of blocks with marking or masking tape to create designs as desired.

Evenly spray a coat of Testors Enamel sprays, choosing a different color for each side of the block, and let dry. Remove marking tap and/or masking tape as you prepare to paint that side of the block with a different color. Set aside.

Try painting stripes and artistic details onto the blocks using Testors enamel markers.

Use Testors 2544 Enamel Paint Marker in Gold to paint the wood letters. Allow paint to dry.

Use Testors 3503X Extra Fast Drying Cement to adhere the letters to the blocks. Dry.

A top coat can be applied, but to avoid a glossy look, try 79660 CreateFX Dullcote Lacquer Spray.