Rust-Oleum Projects
Design a Pinewood Derby Car Worthy to Race
Tools & Supplies:

Testors Wooden Derby 6-Color Acrylic Paints in Primary

Unfinished Pinewood Derby Car

Drop cloth or kraft paper
Paint your own design onto your pinewood derby car and win for creativity. Design racing stripes, add numbers, paint your favorite colors. Make it your own!
Step 1
Once your car has been constructed, shake the Testors acrylic paints before use.
Step 2
With a small paint brush, apply paint in even strokes for best coverage.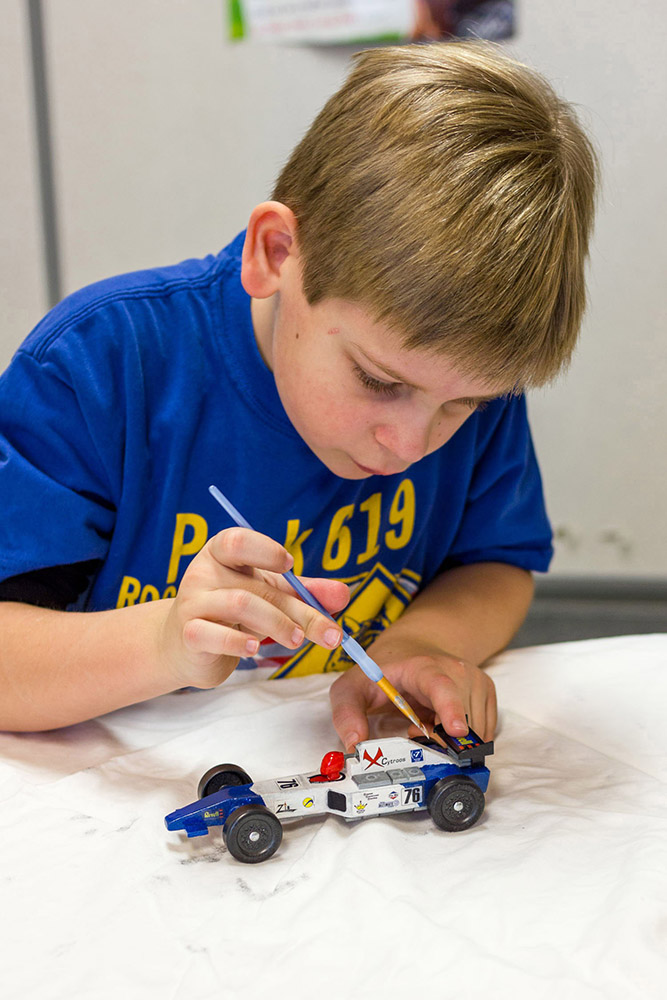 Step 3
Let base paint dry for approximately 30 minutes before painting designs over the top.
Step 4
Once your design is complete, let the paint dry for approximately 1 hour.

Step 5
Get ready to race!