Rust-Oleum Projects
Direct Guests to your BBQ
Tools & Supplies:

Testors Spray Chalk Kit in Red, White and Blue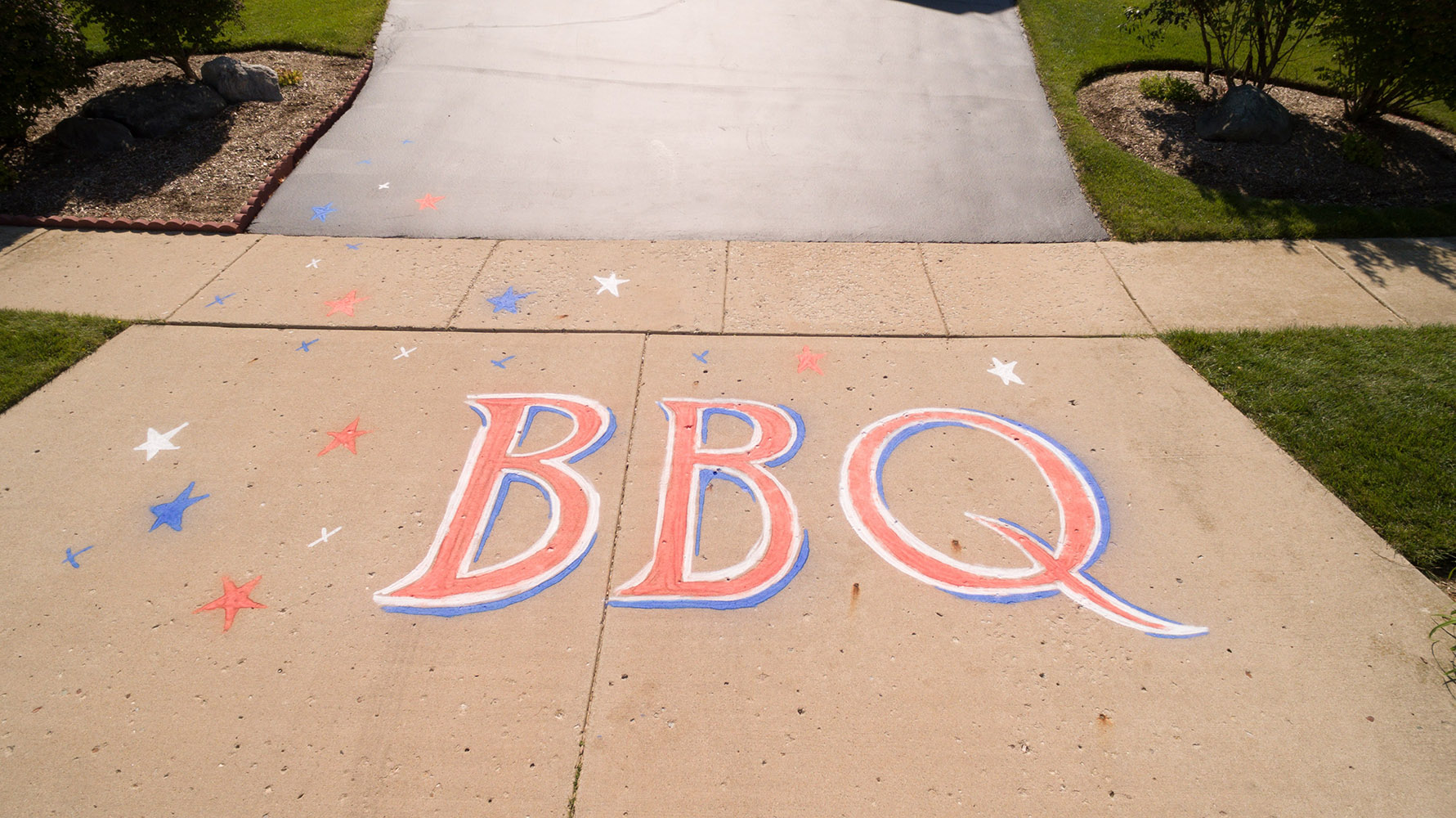 Spray Chalk makes it easy to let your guests know where to go for the party. Spray "BBQ" using stencils or write it freehand. Either way, everyone will know which house is hosting.
Shake the Spray Chalk well before and during use. Hold the can 4-10 inches from the surface and at a 45° angle for best consistency. Simply spray, play and it washes away!
TIP: Layer when wet to create new colors.