Rust-Oleum Projects
Decorative Mantel Stocking Holder
Tools & Supplies:

Assorted Testors Paintbrushes

Wood Blocks 6 inches x 3 and a half inches by 1 inch

Ashland Decorative Fillers - Pearls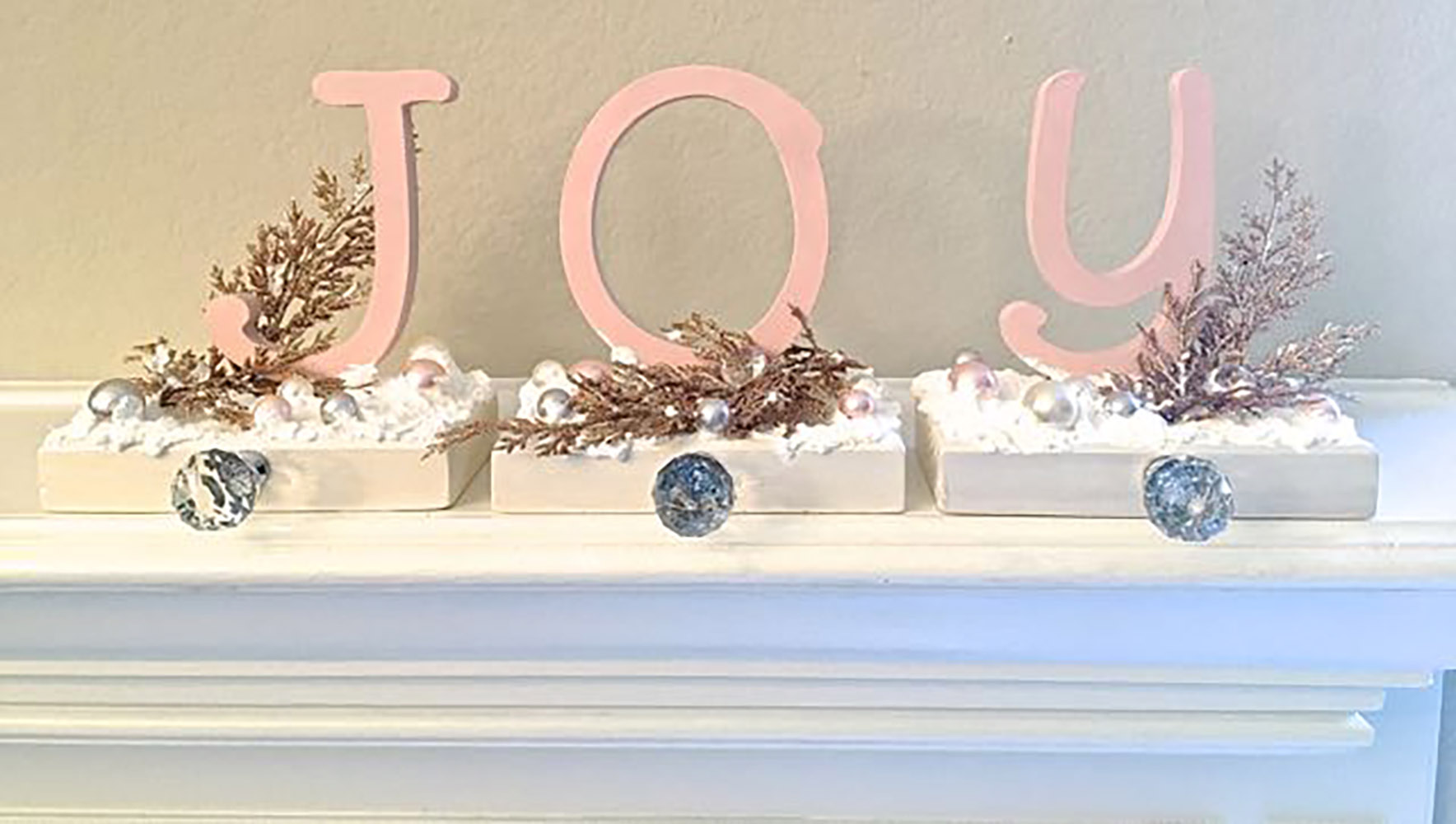 Whether for St. Nick Day or Christmas, the stocking holders are easy to make and hold a personal touch. Your stockings surely won't be missed with an on-trend color such as Petal Pink and decorative crystal knobs.
Tip: Always allow paint and glues to dry completely before moving to the next step.
Step 1
Mix Petal Pink, Snow White and a few drops of Coffee to create a color that matches the pink pearls. With a brush, paint the wood letters.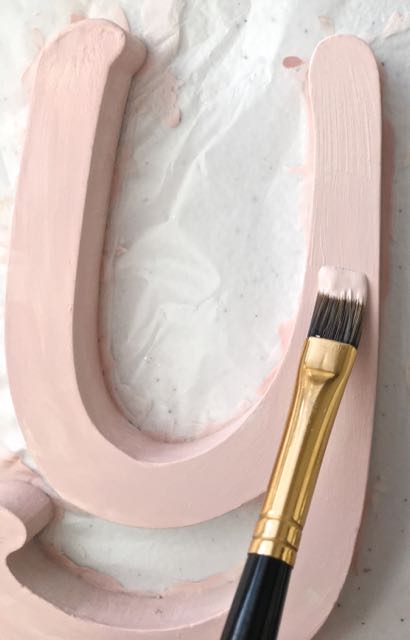 Step 2
Use Elmer's to glue and layer three craft sticks together for each wood block.
Let dry completely before the next step.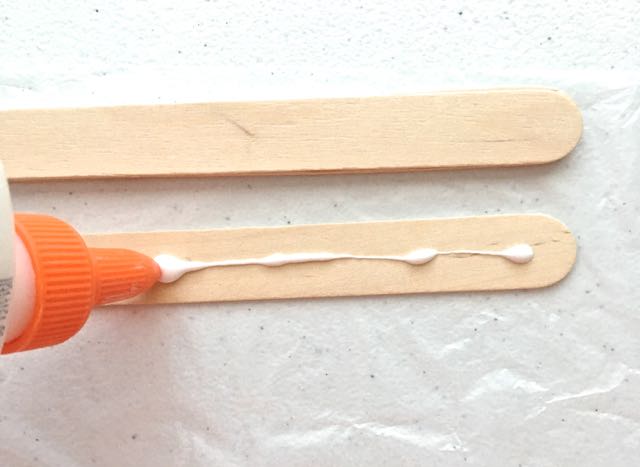 Step 3
Glue layered sticks on one long edge of the wood blocks. When the glue is set, paint the block and attached sticks with the cream paint. Imperfections in the wood will be hidden in the finished project.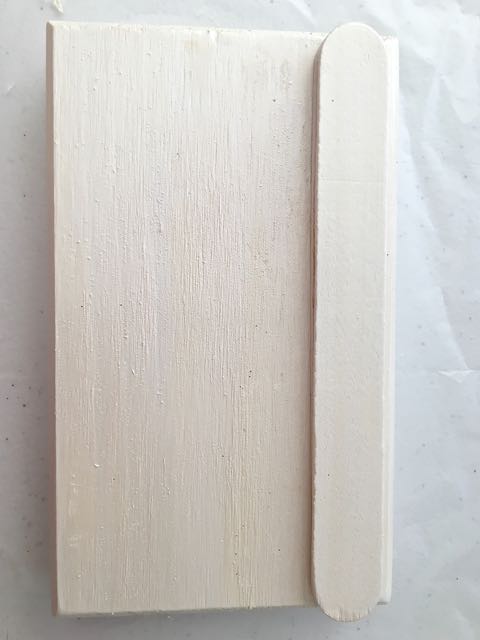 Step 4
Mark the center of the wood sticks with a Sharpie.
Step 5
Drill .75" into the wood craft stick where marked.
Step 6
Cut the toothpick to measure 1" long. Cover it in Elmer's glue. Insert one end into the bottom of the letter and the other end into the wood block. Reinforce the connection with hot glue to the left and right of the center under the curve of the letter.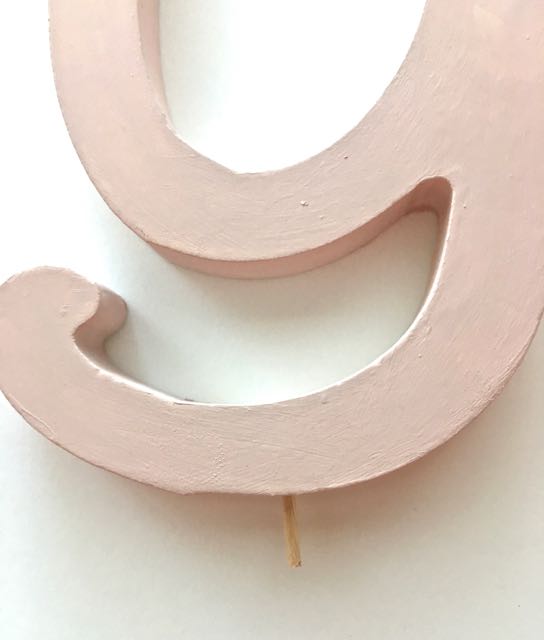 Step 7
Sand a circle of paint off the center front of the block to allow good adhesion of the metal base of the knob to the wood. Apply E6000 and attach the knob.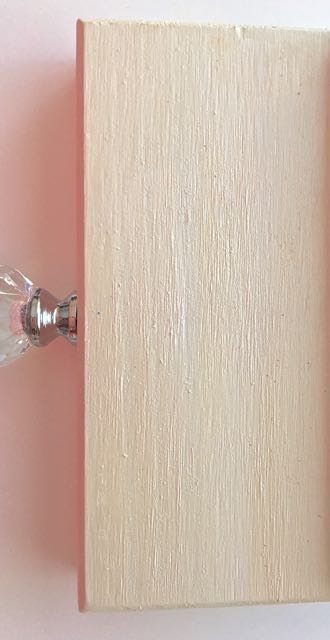 Step 8
Use a craft stick to apply Snow-Tex. Apply it to cover the stacked craft sticks only.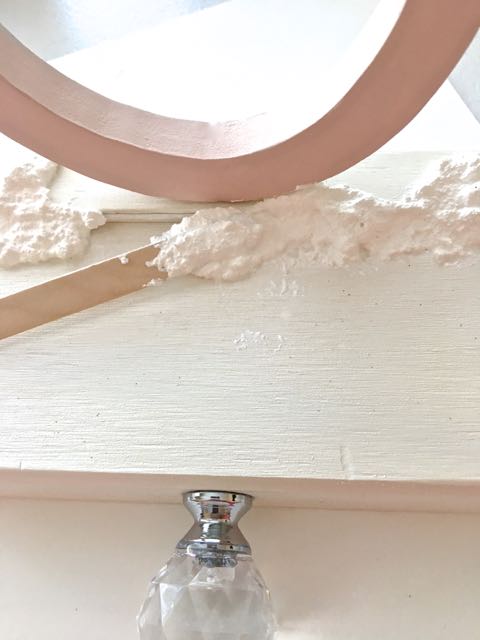 Step 9
Cut three rose gold branches from the pick with wire cutters. Use hot glue to adhere them to the blocks. Vary the position of the branch on each block.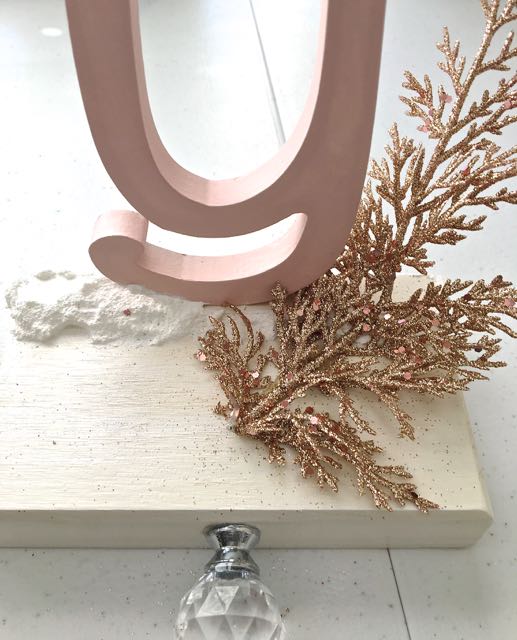 Step 10
Attach pearls to the block with hot glue.


Step 11
Apply Snow-Tex to the remaining exposed wood with a Q-tip, mounding it with peaks here and there. Surround the pearls and touch some of the branches with the snow.

note: This project is designed and intended for decorative, light Christmas stockings. A heavy weight should be added to anchor down the wood block when hanging stockings filled with goodies.
Project designed and created by Gloria Uhler at Domestic-Divaonline.com for The Testor Corporation.