Rust-Oleum Projects
Lucky Banner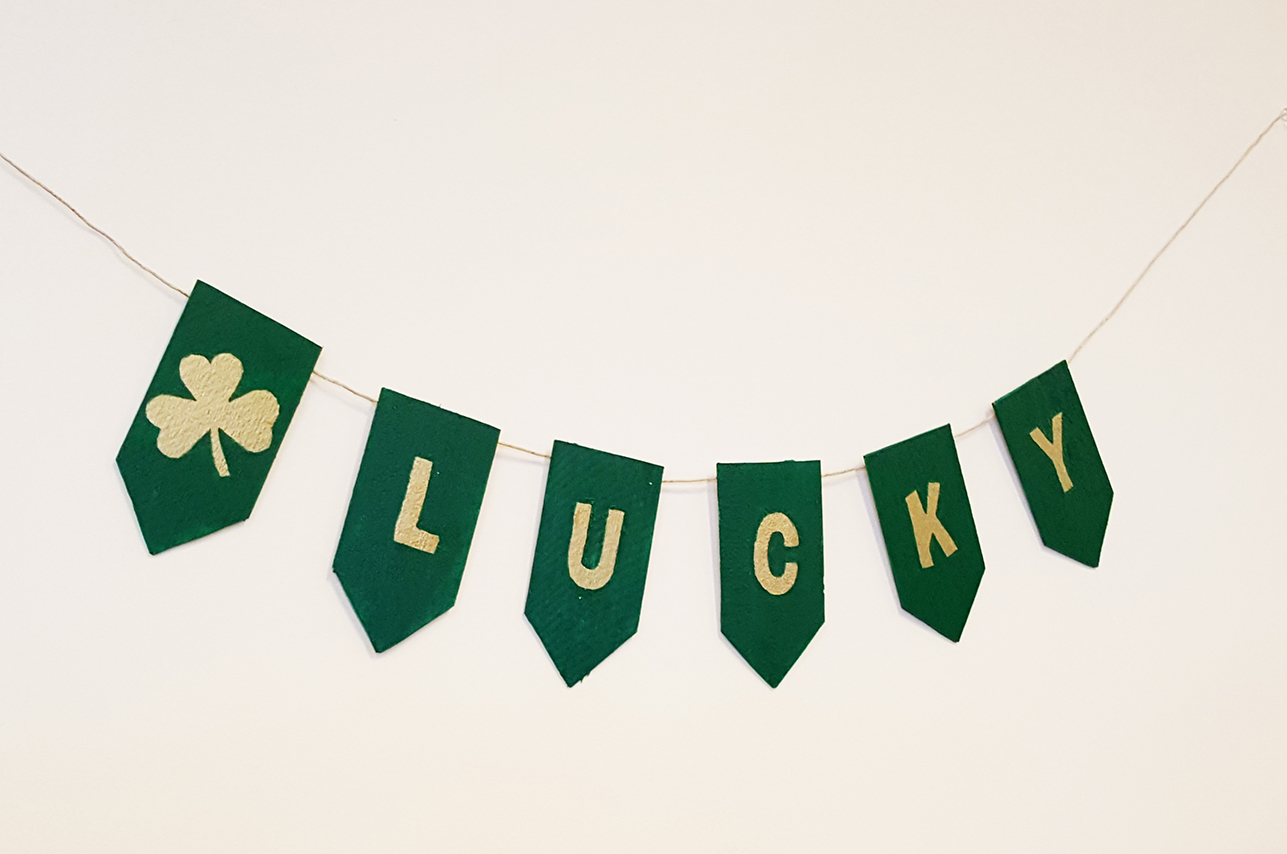 Instructions:
Cut balsa wood into 6 flag shapes.
Paint the wood flags green. Allow to dry.
Adhere stencils to wood flags. Paint letter and clover gold. A couple coats may be needed. Dry between coats.
When completely dry, remove stencils.
Cut twine to desired length.
Adhere twine to the back of each flag, leaving 1" between each flag.
Hang.