Rust-Oleum Projects
Spooky DIY Halloween Sign
Tools & Supplies:

Two 2" high-quality synthetic paint brushes
A few simple steps take you from bare pallet wood to a Halloween sign for your porch. Use Rust-Oleum's wood stain and Testors enamel paints to create the sign that fits your personality!
Step 1
Cut your pallet wood with jagged edges.

Step 2
Sand the pallet wood with the sanding block until smooth. Wipe away sanding dust with a tack cloth.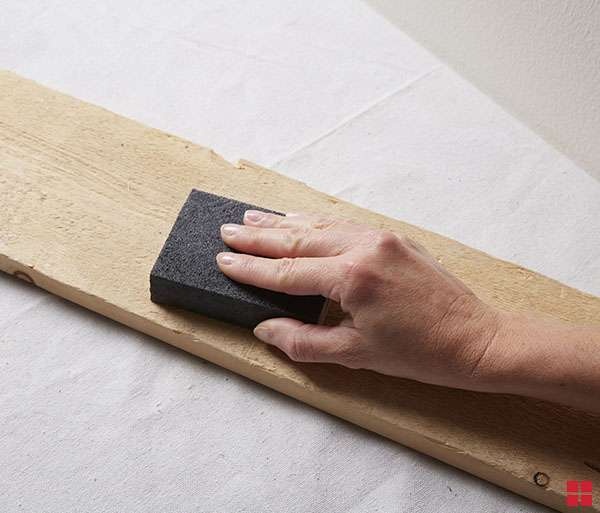 Step 3
Brush or wipe on a liberal coat of Varathane Wood Stain according to the directions on the can. Let the color sit for 2 - 3 minutes. Wipe away excess with a lint-free cloth. Let stain dry for at least 30 minutes.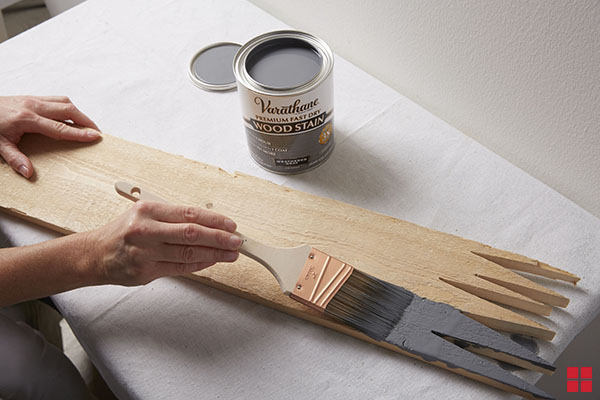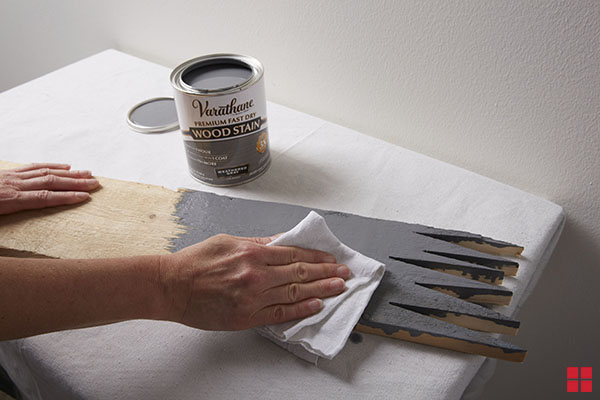 Step 4
Brush on a light coat of Varathane Spar Urethane according to the directions on the can. Let dry for at least 1 hour.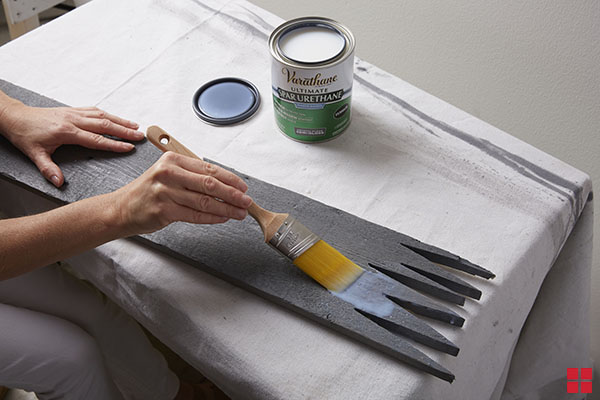 Step 5
Shake the Testors enamel paint and a with small brush, paint on the desired lettering.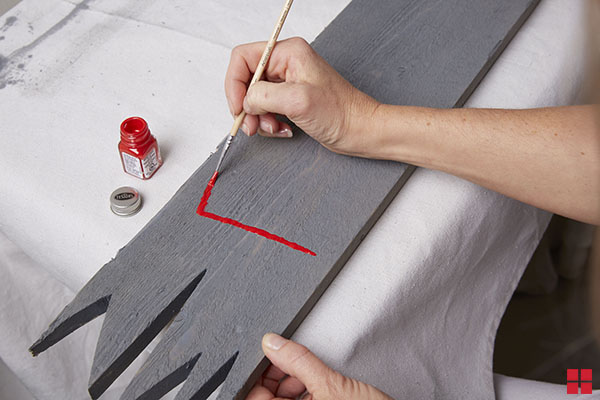 Step 6
Once enamel paint is dry (approximately 1 hour), attach the boards together using a hammer and small nails.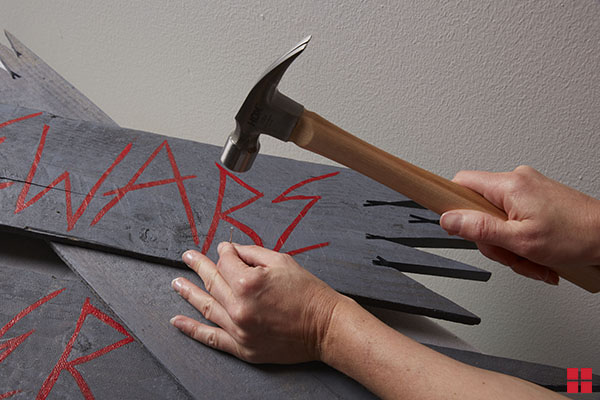 Step 7
On the back, affix eye hooks and twine to hang your sign.