Rust-Oleum Projects
Say It With Spray Chalk
Tools & Supplies:

Spray Chalk in White and Pink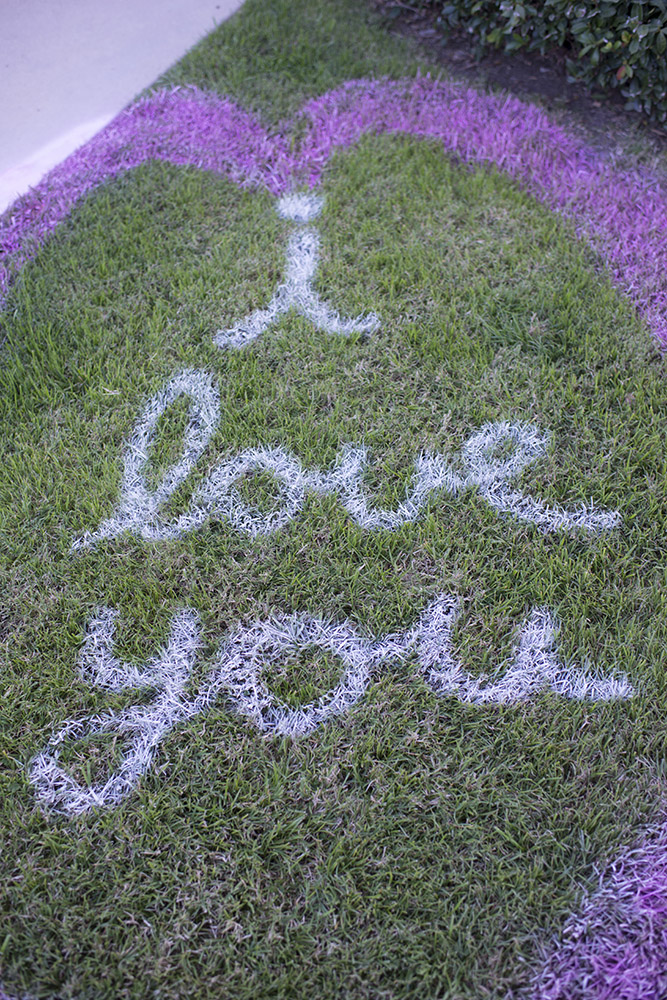 Give a shout out to your special someone this year with a giant Spray Chalk message. Simple application makes this an easy way to provide a temporary message that washes off with water.
Shake well before and during use. Hold the can 4-10 inches from surface and at a 45° angle for best consistency. Make it as large as you'd like!
Spray Chalk washes away naturally with the rain, snow, or lightly spray water from the garden hose.
TIP: Spray on colors when wet to create new hues. For best results, spray on wet, packed snow.