Rust-Oleum Projects
Spray Chalk Racetrack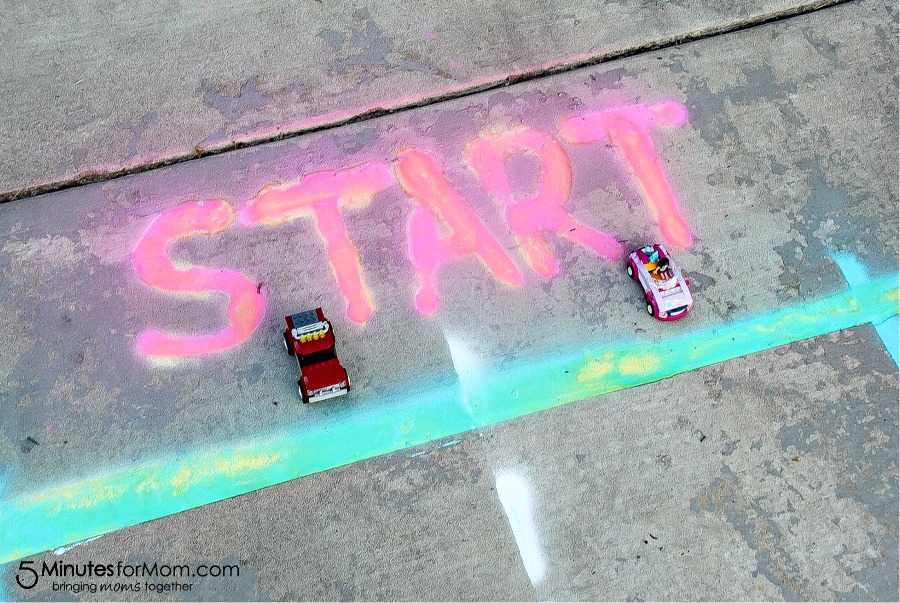 Get Outside and Play With Spray Chalk

Project creation and photography by Tonya Staab, for 5 Minutes for Mom blog.

With summer quickly approaching and the days getting warmer, it is time to get outside and play! Help your kids create a colorful, temporary racetrack on your driveway.

Prepare: Make sure working surface is clean and thoroughly dry. Shake the can of Spray Chalk before and during use.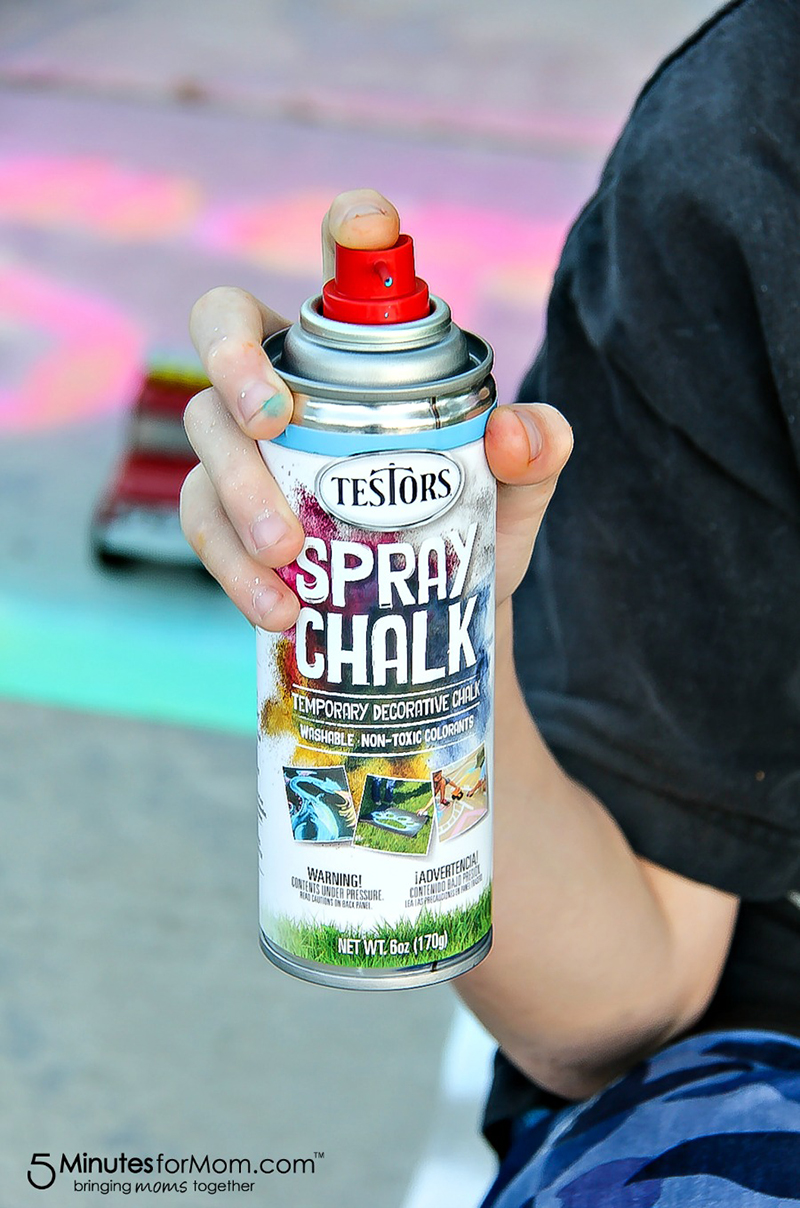 Apply: Using a ruler or a piece of wood to help make straight lines, hold the spray can approximately 4-10 inches from the surface, at a 45 degree angle, and spray lines for your racetrack. Spray the letters for "start" and "finish" at opposite ends of your track.
You can create new hues by overlapping the spray chalk colors, while they are still wet.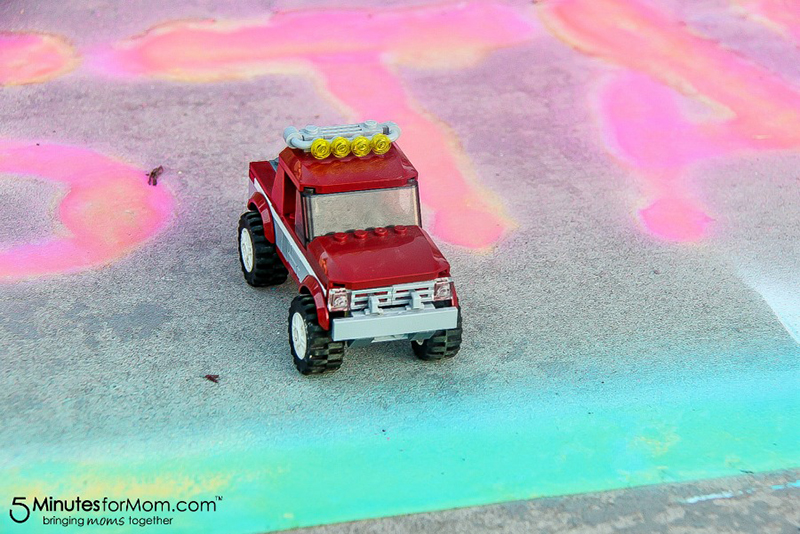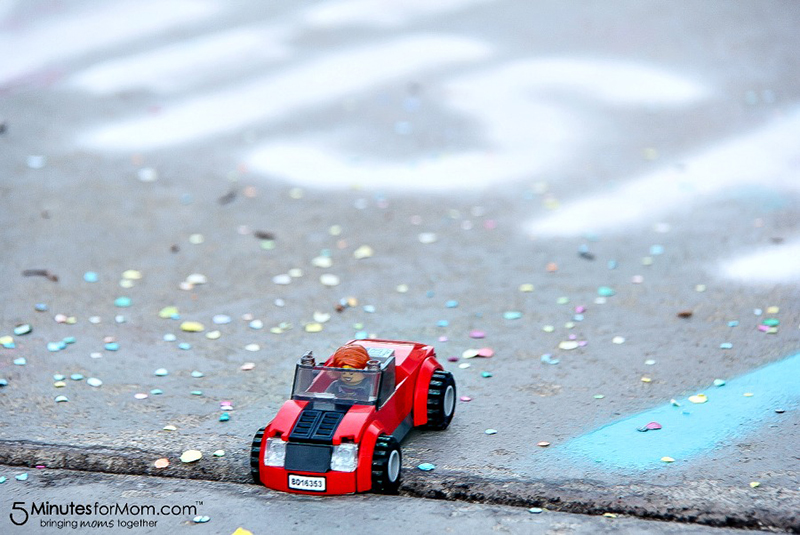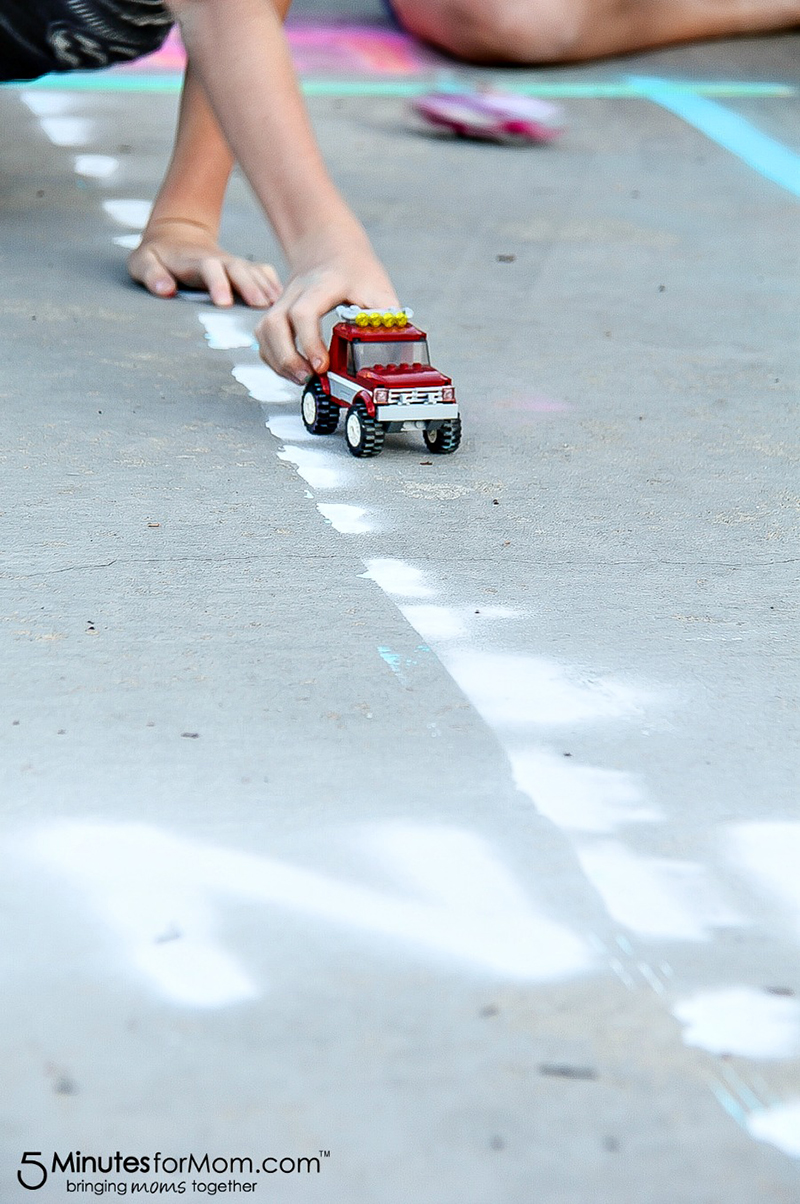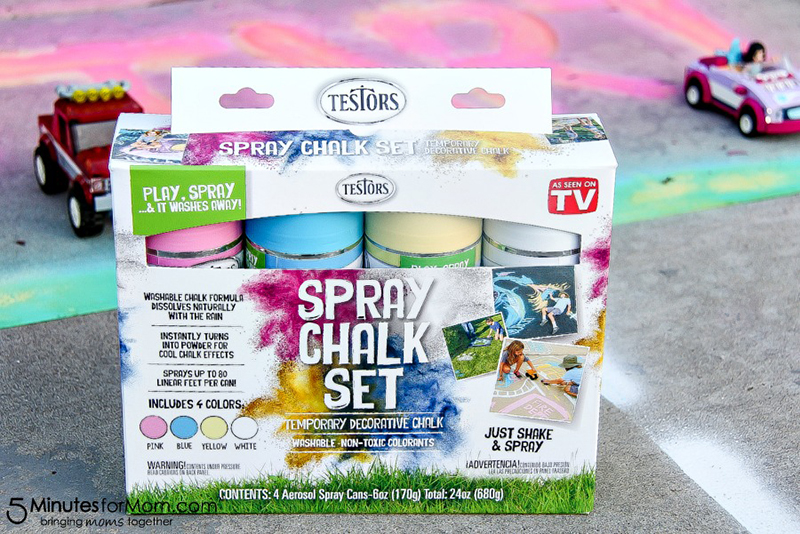 Finish: Your racetrack will wash away with water pressure from a garden hose or let it naturally fade to white after 7 days and the next rain will wash it away.

Click http://www.5minutesformom.com/126513/play-with-spray-chalk/ to view the full tutorial, images and additional Spray Chalk inspiration on 5 Minutes for Mom.