Rust-Oleum Projects
DIY Spray Chalk Scooter Course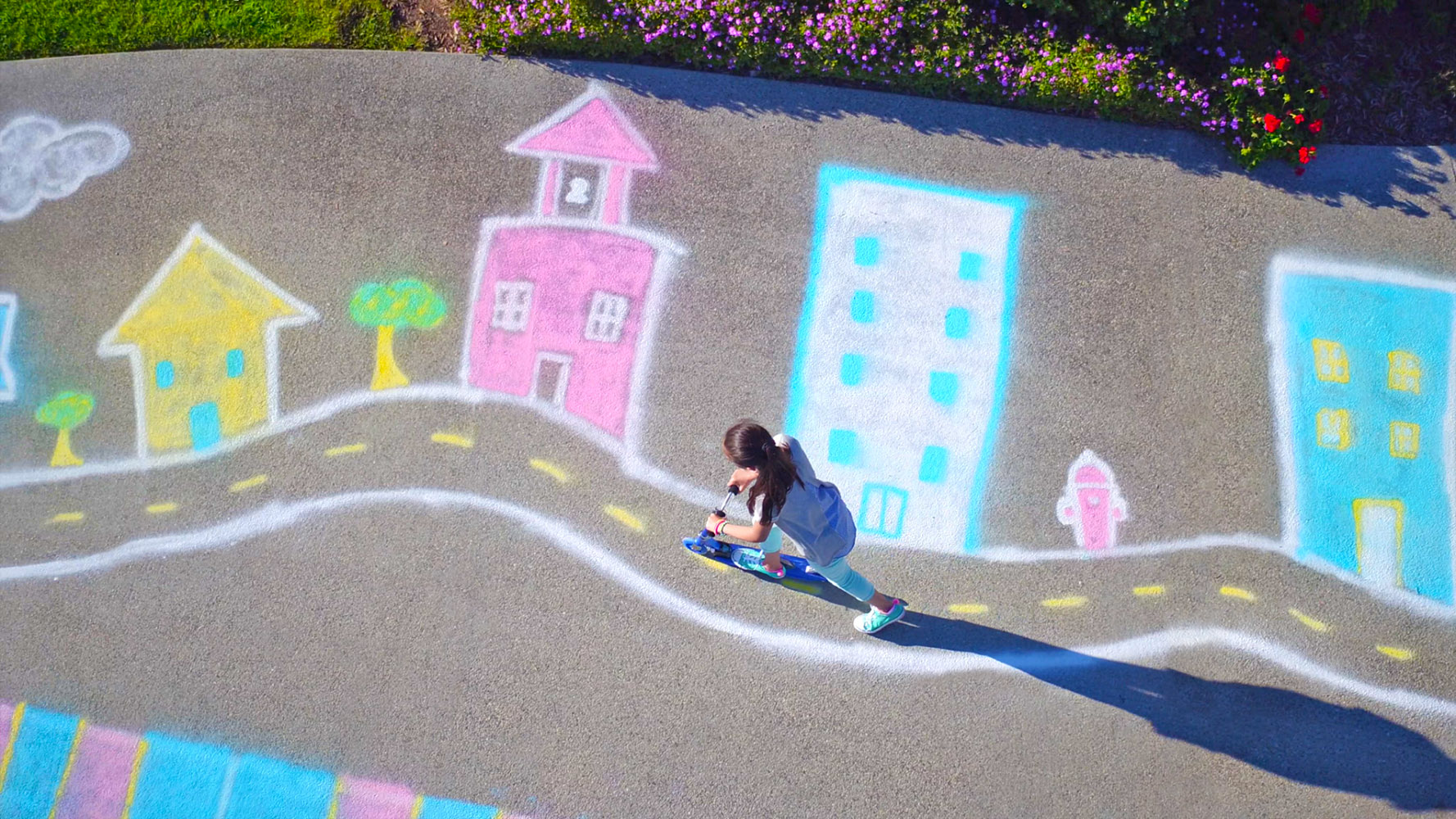 Imaginations can go anywhere with Spray Chalk! Create a pathway and obstacle course on your concrete or asphalt driveway and the kids can use their scooters to travel through an imagined city!
Step 1:
Shake well before and during use. Hold the can 4-10 inches from asphalt or concrete and at a 45° angle for best consistency. Make it as large as you'd like!

Step 2:
Spray Chalk washes away naturally with the rain, or with the pressure of a garden hose.