Rust-Oleum Projects
"Soup"-er Windowsill Container Gardens
Tools & Supplies:

Testors Craft Acrylic Paint - Daffodil, Royal Blue, Orange

Testors Craft 3 oz. Aerosol - White Wedding

Drop Cloth or Kraft Paper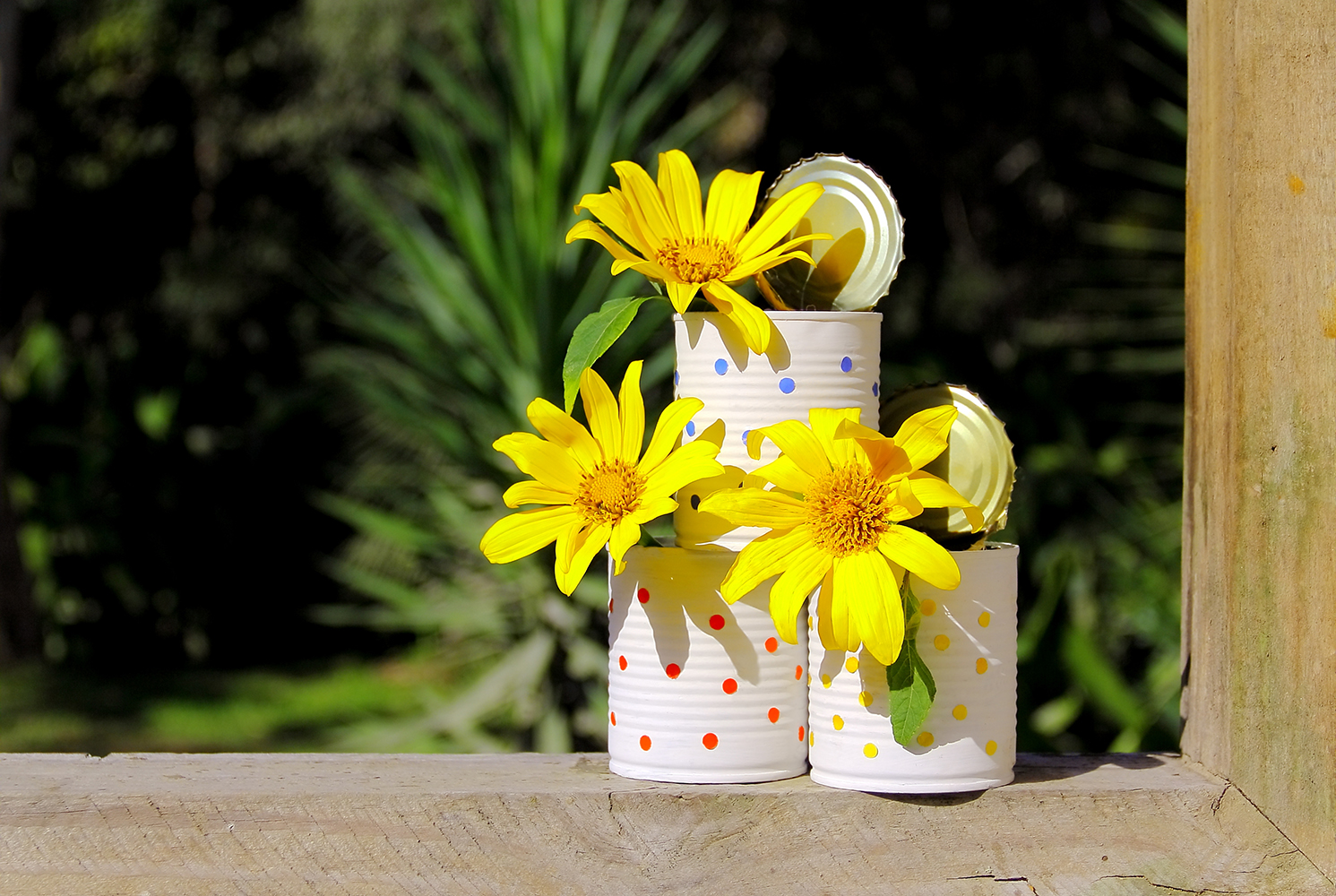 Recycle some cans and create a DIY space for your container garden flowers. This easy, 30-minute paint project will brighten your windowsill and be friendly to the earth.
Step 1: Thourougly clean and dry cans. Place a drop cloth or protective layer over your project space.

Step 2: Spray a light coat of White Wedding 10"-12" away from the can surface. Let Dry.

Step 3: Squeeze Testors Craft Paint in Daffodil, Royal Blue, and Orange onto a paper plate.

Step 4: Dab a cotton swab into the paint and dab lightly onto the outside of the tin cans, creating a polka-dot pattern.

Step 5: Let all paint dry for approximately 1 hour before handling.

Step 6: Fill cans with potting soil and flowers and place them in a sunny spot outside.
TIP: Set cans on something such as a rake or dowel pin so you can easily spray all of the outside without getting messy hands or finger marks on your project. There is no need to spray the inside of the can.