Rust-Oleum Projects
Joyous Night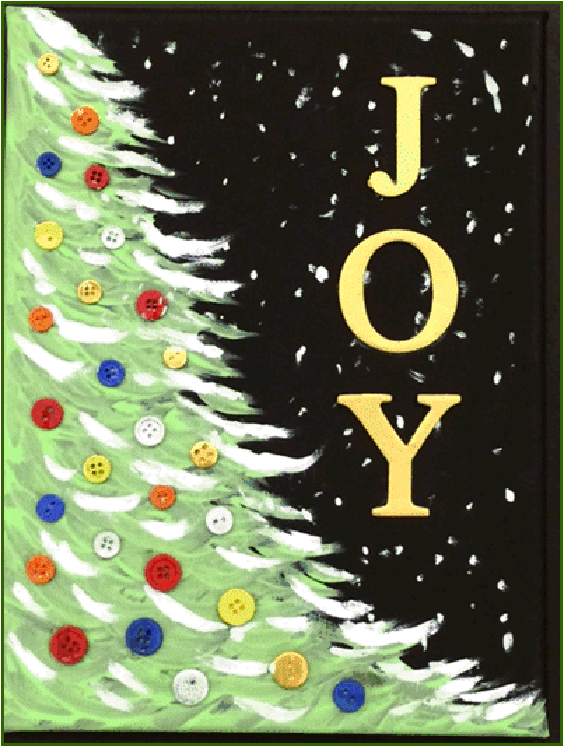 Instructions:
Gather supplies.
Secure buttons to foam board with straight pins.
Paint buttons a variety of colors. Let dry.
Paint JOY letters with gold metallic paint. Let dry.
Using green paint, make curved brush strokes to form tree shape. Let dry.
Using white paint, add show-effect brush strokes.
Add snow dots to the night sky.
Glue buttons onto tree.
Glue JOY to the right side of canvas..