Rust-Oleum Projects
Aztek Airbrushed Christmas Joy Bucket and Burlap Bow
Aztek Airbrushed Christmas Joy Bucket and Burlap Bow
Project created for Testors by Amy Anderson of Make and Takes and Lets Explore blogs.
Materials Required:
Testors® Aztek® Airbrush
Testors® Aztek ® Feed cups
Testors® Aztek® Blue Mini Compressor
Testors® Aztek® Airbrushable acrylic paints – Opaque White 9440, Metallic Red 9474, Metallic Gold 9472
Testors Fine Grit Sandpaper
Metal Bucket from Craft Store
Masking Tape
Letter Stickers (removable)
Burlap Ribbon
note: Protect your work surface and all areas not being painted. Always allow paint to dry completely before moving to the next step.
Project Steps
Step 1
Use masking tape to tape-off the part of the bucket that you would like to paint.
Step 2
Using fine grit sandpaper, lightly rough up the part of the bucket that you plan to paint. This will help the paint to adhere better.
Step 3
Decide approximately where on your bucket you would like the word "Joy" to be placed. Airbrush that area with white paint. Hint: Spray multiple thin layers of paint or the paint may run a bit. Let dry between coats and dry well after last coat.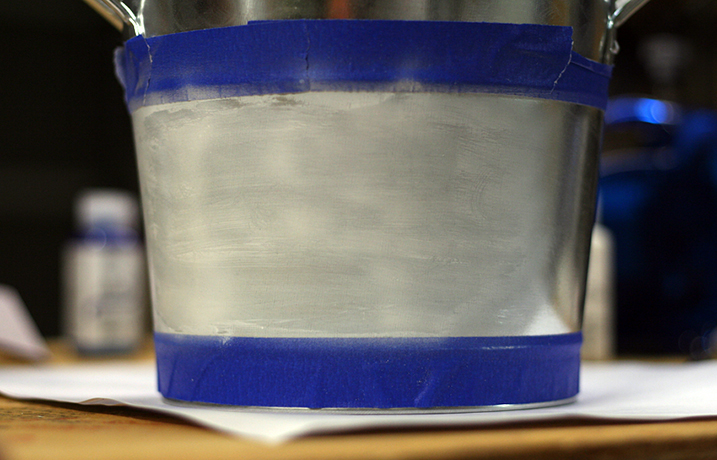 Step 4
Apply the letter stickers, smoothing them down firmly, so the paint doesn't seep underneath. Hint: You can choose any word or design that you would like to use.
Step 5
Airbrush the bucket with red metallic paint. Apply three coats. Let dry between each coat. Set aside and let dry thoroughly before removing the stickers and tape. Hint: When you change to a different color, run a small amount of water through the airbrush and start the new color on cardboard or newspaper to make sure it is spraying clean.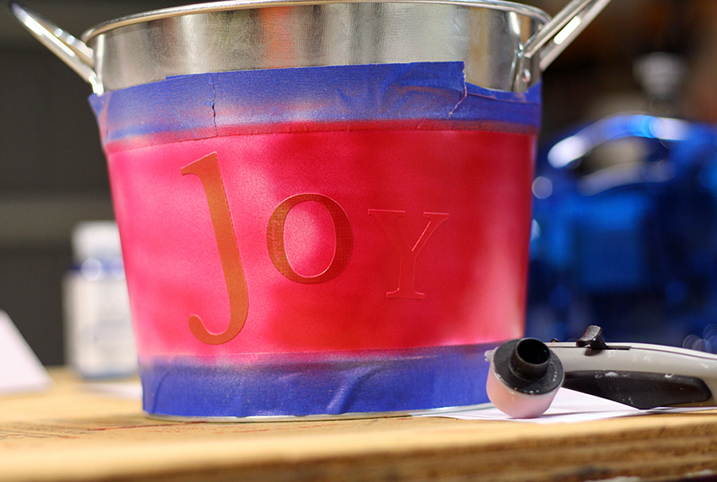 Step 6
While the bucket is drying, tape of the burlap with thin strips of masking tape.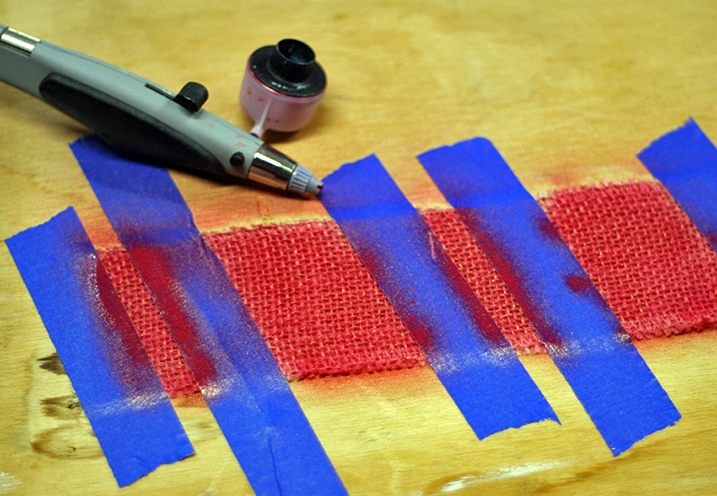 Step 7
Let the paint dry and then peel off the tape. Make bows to attach to your ribbon.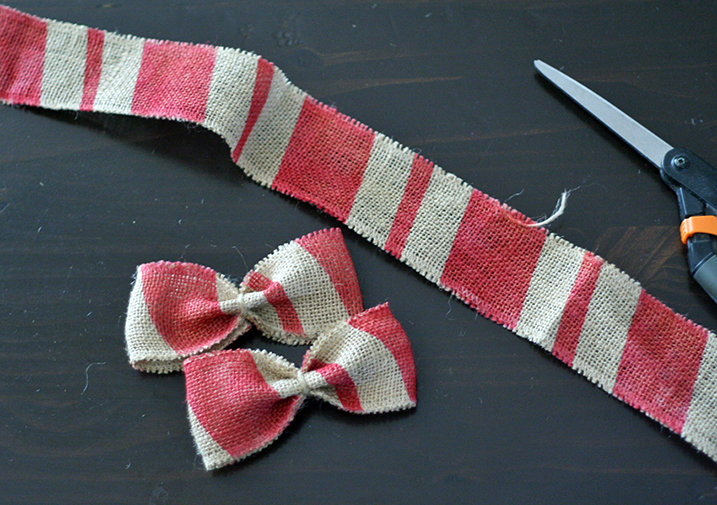 Step 8
Using a small piece of florist wire, attach the burlap bow to the bucket handle.