Rust-Oleum Projects
Unique Marbling Medium Canvas Art
Tools & Supplies:

Testors Craft Marbling Medium

Testors Craft Acrylic Paints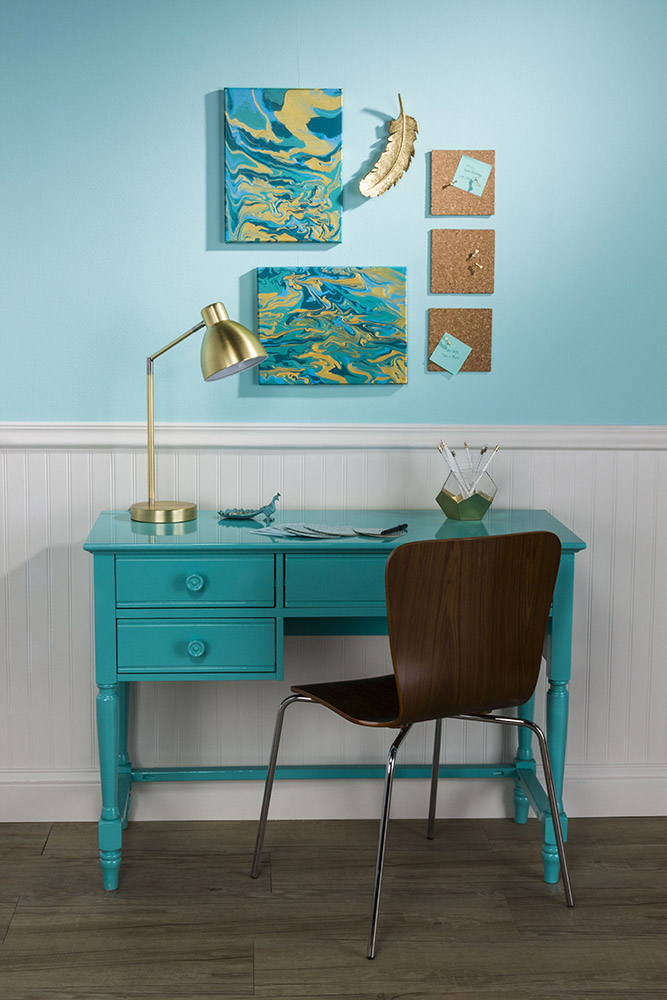 Testors Marbling Medium makes it easy to make a unique piece of art that coordinates with your décor. Display your works of art in your office space, living room, dorm room or just about anywhere!
Step 1: Choose acrylic craft paint colors and pour each into its own cup.

Step 2: Add Testors Craft Marbling Medium to each color using a ratio of 1 part acrylic craft paint to 1 part marbling medium.

Step 3: Gently stir marbling medium and acrylic craft paint. Allow the mixture to rest to avoid air bubbles.

Step 4: Pour the mixtures directly on the surface one cup at a time.

Step 5: Tilt the canvas to create a marbled effect, allowing extra acrylic craft paint to drip off the sides of the surface.

Step 6: Allow the paint to dry on the canvas for at least 24 hours.