Customer Project
Transform Your Chair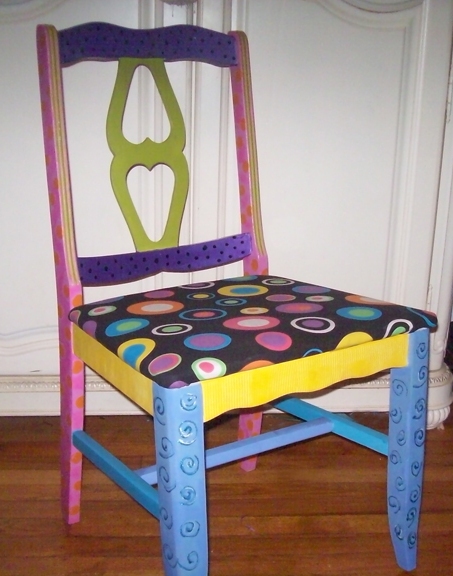 Gather Supplies and chair to be transformed.
Determine colors for each section of chair. Try painting with Testors Acrylic Craft Paints in Island Breeze, Passion Fruit, Sunshine, Purple and Avocado colors. Allow to dry based on instructions on bottle.
To add additional detail, try Testors Acrylic Paint Markers in Black or Silver. Let dry.
Enjoy!