Rust-Oleum Projects
3D Printed Planter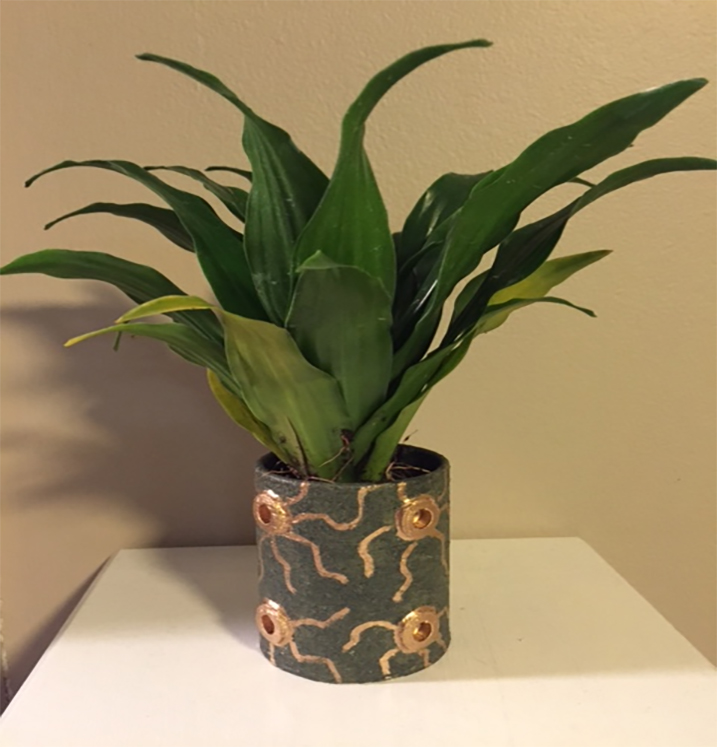 Print 3D planter by following instructions for 3D printer. White PLA filament was used.
Prep 3D print by cleaning it. Wear gloves to prevent oils from fingers or fingerprints.
Spray planter with primer. Allow to dry per product instructions.
Use marking tape or masking tape to cover circular features on planter
Spray entire planter with CreateFX Moss Green Texture Paint. Allow to dry per product directions. Once dry, apply a second coat of texture paint. Allow to dry.
Remove tape from circular features of planter.
Paint entire planter with CreateFX Mud Weathering Enamel Paint Marker to create desired effect. Before dry, use rag to lightly wipe planter to create aged effect. Allow to dry. TIP: Use cloth with thinner for additional flexibility and time.
Use Testors Enamel Paint Marker in Gold to paint circular features and add designs.
Finish with CreateFX Dullcote.