Rust-Oleum Projects
Paint Your Own Mason Jars for 4th of July
Tools & Supplies:

Battery operated tiny lights & batteries

3 Mason jars (one large, 2 medium)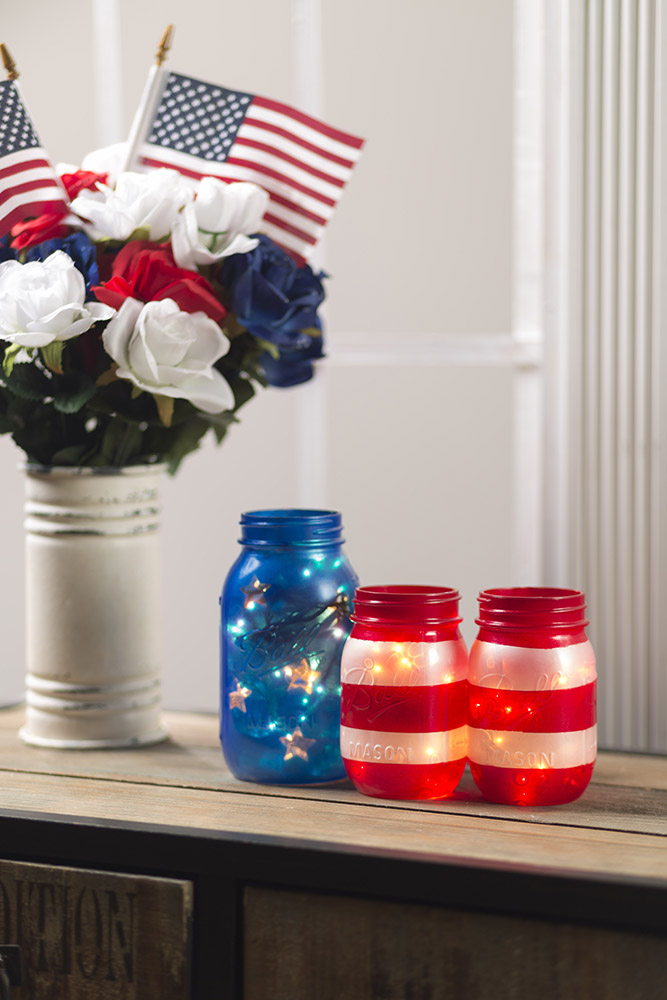 Create this American flag design with Testors One Coat Lacquer sprays and put a little American spirit into your home. Add a string of lights and your craft is relevant even during the fireworks!
Step 1: Add the stick-on stars all around the large Mason jar. Spray paint the jar using the Star-Spangled Blue color. Let dry. Remove the stick-on stars.
Step 2: Spray paint the medium Mason jars with the White Lightning color. Let dry.
Step 3: Add the painter's tape in horizontal lines around the medium Mason jars. Spray paint the jars using the Revving Red color. Let dry and remove the painter's tape.
Step 4: Add the battery operated tiny lights to the Mason jars and enjoy!
TIP: To hide the battery pack for the lights, make sure it fits inside your Mason jars.