Rust-Oleum Projects
Patriotic Wood Planter for the 4th of July
Tools & Supplies:

Red, White, and Blue Faux Flowers

Sanding Block or Sandpaper
Give your house some curb appeal and express your patriotism with this DIY project. Reuse a picket fence board to create a faux flower planter and paint it in patriotic colors for the 4th of July.
First, you'll want to cut fence boards to length. Measure the size of the location you want to hang your planter and determine how large to cut your boards. Once your boards are cut to length, sand them just enough to make them smooth. Assemble the boards together to form a box. Use wood glue and/or nails to hold the box together. If you use wood glue, wait at least 30 minutes before the next step.

Apply a liberal coat of Rust-Oleum Weathered Wood Accelerator with a foam brush. Let it air dry for an hour and then you can start painting.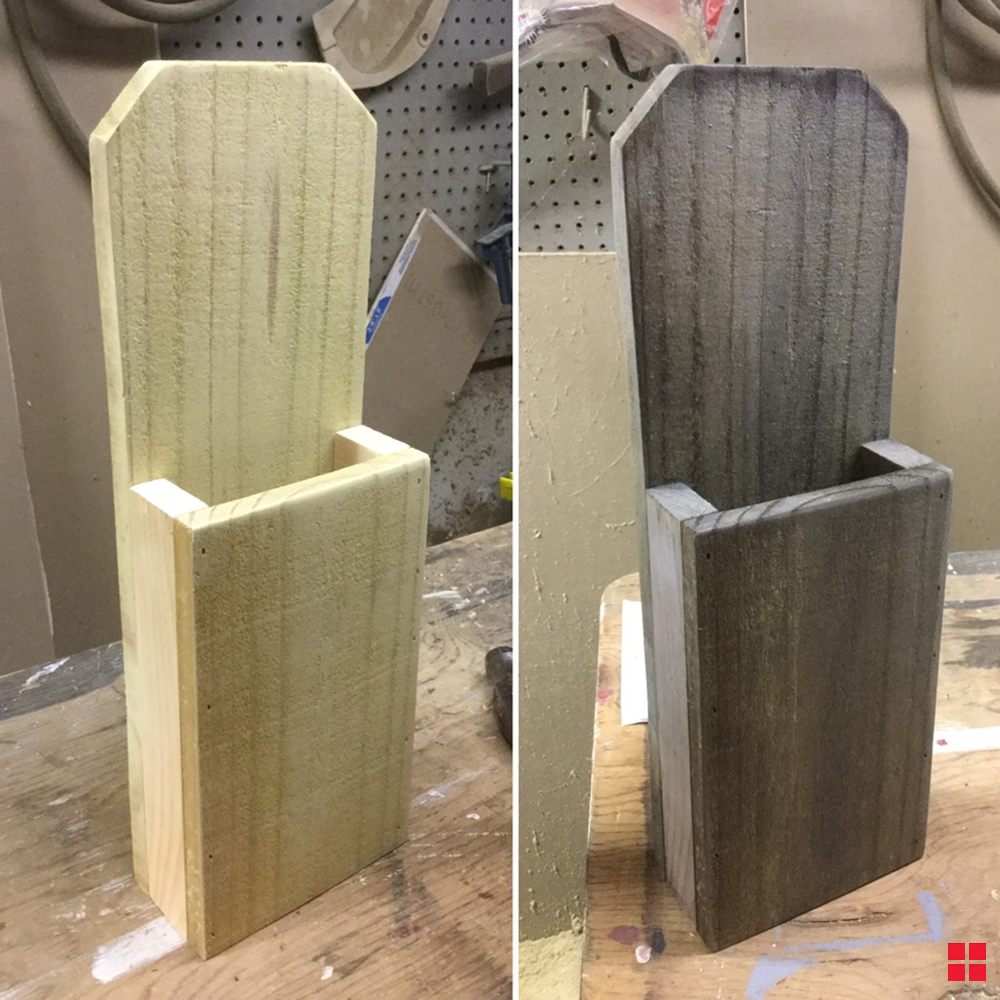 Using Testors Craft Acrylic Paints and a small brush, paint your white star and stripes, let them dry for 30 minutes.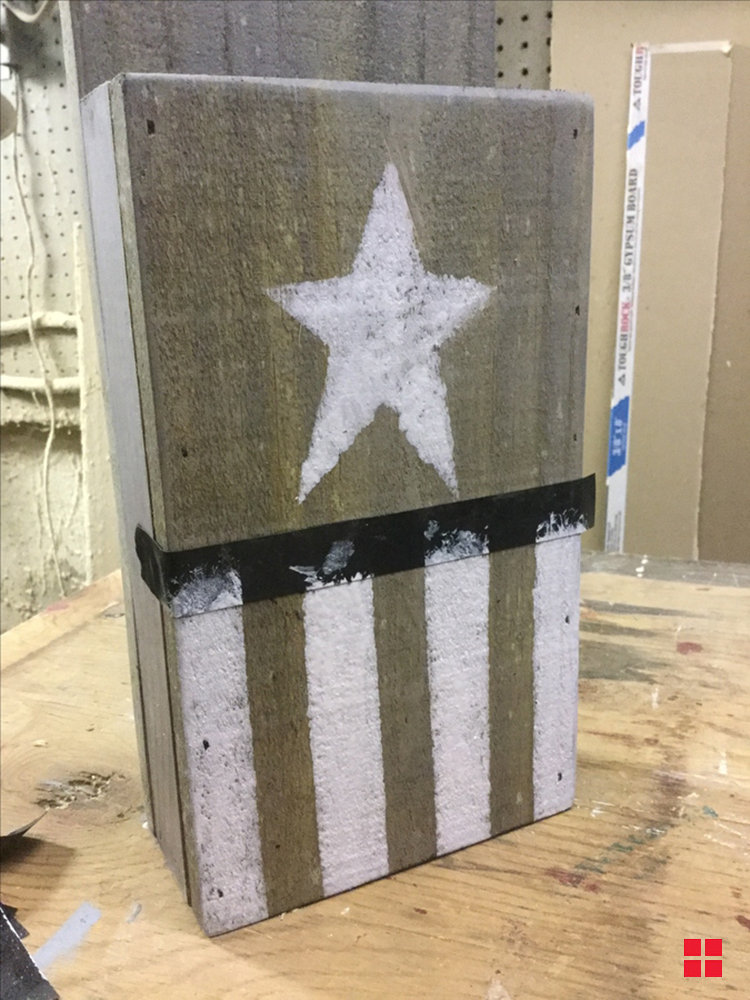 Paint a blue background around the star and add vertical red stripes below the blue area. Let the paint dry for another 30 minutes.

Using a palm sander, lightly sand the finished product for a slightly distressed look.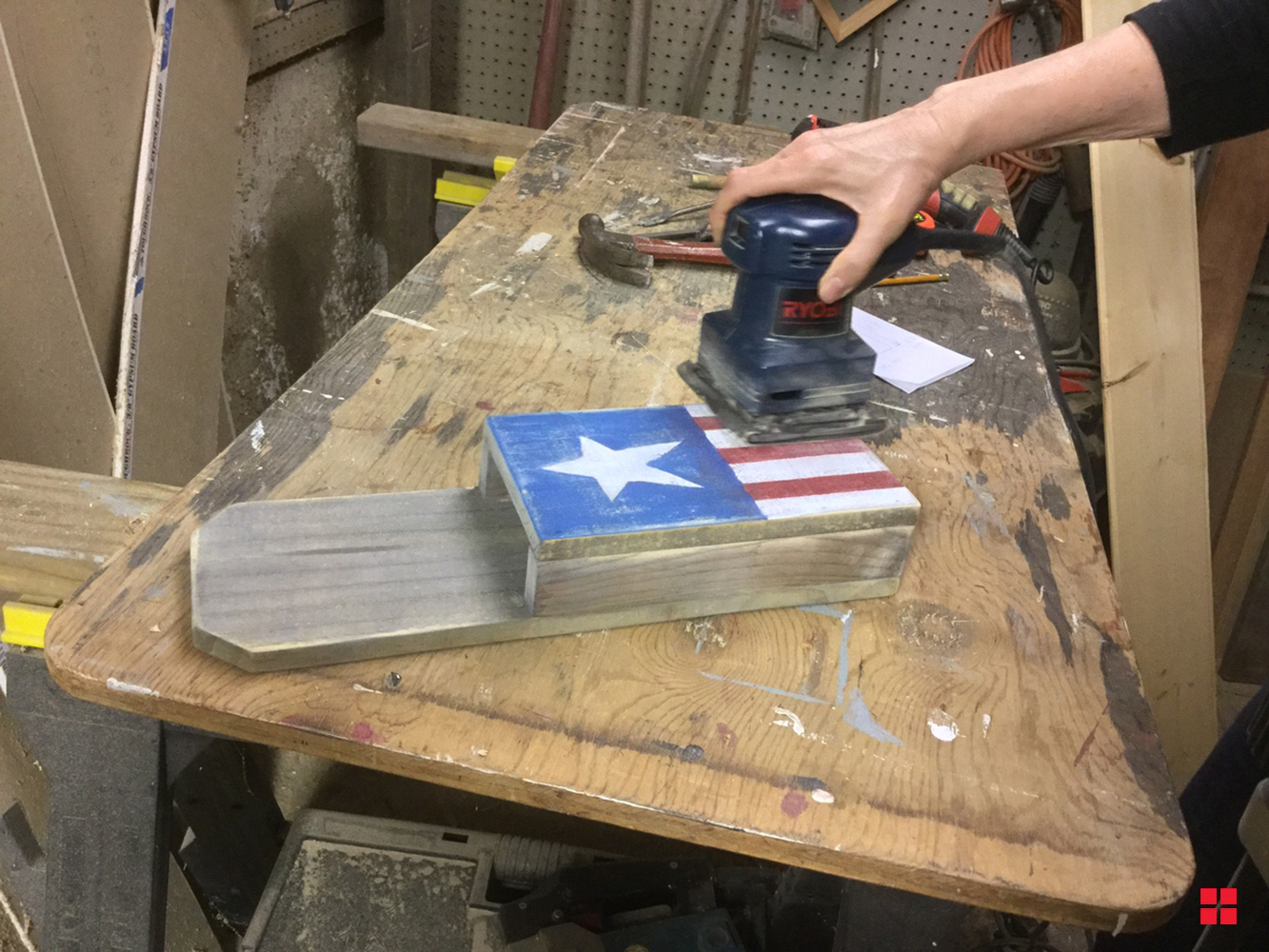 Attach your planter to your front door and use red, white and blue flowers to stay with the patriotic theme.