Rust-Oleum Projects
Turn A Farmhouse Window Into a Weekly Chalkboard Calendar
Tools & Supplies:

Protective gloves & eyewear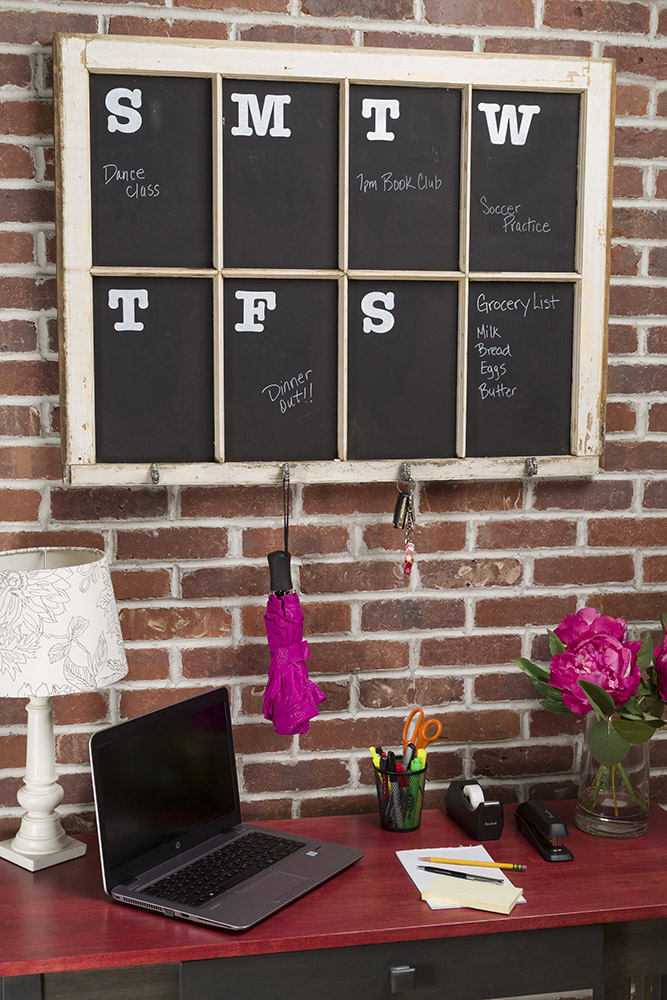 Old farmhouse windows make the perfect backdrop for this inexpensive DIY weekly calendar. Using chalkboard paint, it's easy to create and use the erasable surface to keep everyone in your house on track.

Prep: Clean and thoroughly dry the surface to be painted. Tape off areas around the glass you don't want to paint.

Apply: Over a drop cloth, start spraying the chalkboard paint in slow, even movements on each window pane, slightly overlapping each stroke to ensure even coverage. Spray 2-3 coats for best results. Apply coats within 1 hour or after 24 hours. Once dry, apply letter stencils with stencil adhesive and use the white enamel paint marker to fill in.

Finish: Let dry for 24 hours before full use. Prepare surface for use by rubbing the side of a piece of chalk over the entire surface. Erase and the chalkboard surface is ready for use.